Wheeler's Budding Community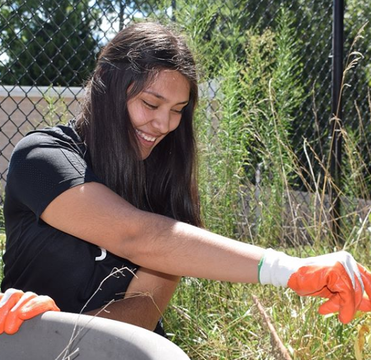 With a meeting held every Thursday after school in room 6134, Wheeler's Horticulture Club is the school's newest, growing group amongst the plethora of other micro-communities at Wheeler High. According to the club's website, "Wheeler's Horticulture Club is a community where students can gather every Thursday after-school to grow diverse species of plants, learn about agriculture, socialize with like-minded people, and so much more." This promising club is sponsored by Mr. Dezern, a new teacher here at Wheeler High. At the surprisingly young age of 24, Mr. Dezern has not taught at any other school before Wheeler, making this his first time to educate students. While the club has existed ever since Horticulture has been a part of Wheeler's program, under this new sponsorship, the Horticulture Club has a chance to shine brighter than ever.
"We have around ten active members here in the club, with about five other students who come here and there," explained Mr. Dezern during an interview on his comfortable office chair. "When I first started Horticulture Club, I expected students who liked horticulture, who chose to be in the club not because they have to, but because they want to. I have the opportunity to share my passion with them and show them new things about the plant industry, which can help them with their future." So far, other than the many in-club activities, the group has participated in the Homecoming Parade, giving out pollinator mix that was made in the University of Georgia to parade-goers. This pollinator mix would help people make their wildflower garden in the spring. "Winter isn't a good time for Horticulture," explained Mr. Dezern when questioned about the club's sluggish participation during this semester. "It's the next semester we're excited about. With Spring's temperature and climate, we'll be able to commence our big projects."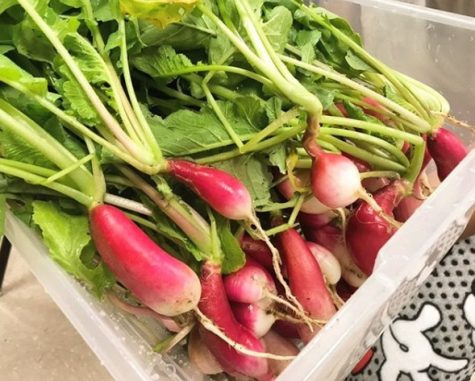 According to Mr. Dezern, drafting students are helping with additional garden space to quadruple the number of vegetables the club can grow, which helps with the Culinary Project. The Culinary Project is a collaboration between the Horticulture Club and the Culinary Club, wherein one side grows vegetables, such as carrots and radishes, and the other prepares them for student consumption. But that's not the most significant project the Horticulture Club has planned. "The goal we want to establish and maintain next semester is the Aquaponics system," said Mr. Dezern with an excited gleam in his eye. "The system is composed of a large fish tank, around three hundred to four hundred gallons, that will be used to raise Tilapia. This will be connected to our garden system, creating a symbiotic relationship between the fish and the plants. The waste from the fish is very nutrient-dense, so basically that'll be channelled to the gardening system and fertilize the plants. Meanwhile, plants filter and give the fish their clean water, forming a beneficial relationship on both ends.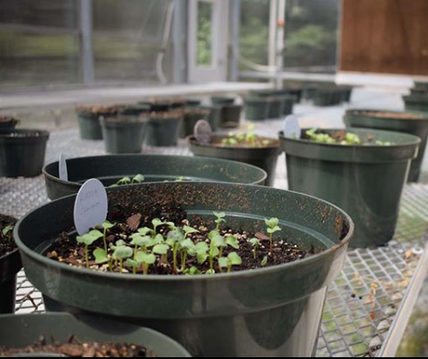 Mr. Dezern acknowledges Aquaponics as a growing trade and industry and plans on exposing his students to it to gain some experience. Eventually hoping to get drafting, engineering, and culinary students involved, the club's Aquaponics Project is a big one that surely deserves more attention on the Wildcat community's behalf. So far the future of the club looks promising, with so many important events and enthusiasm on the horizon, Wheeler's Horticulture Club is sure to become the most captivating community of the year.