Update: Falcons' Head Coach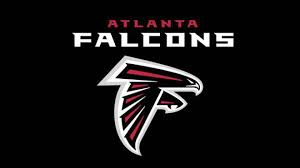 The new head coach of the Atlanta Falcons is Raheem Morris, who has been coaching for 17 years. When he was made the Head coach of the Falcons, their record was at 0-5 of the 2020 season. Previously, Raheem Morris was the Coach of the Tampa Bay Buccaneers in 2009, and in 2015, he was added to the Falcons' coaching staff. The game that leads to Morris getting this job was the game against the Carolina Panthers at home that was lost 23-16; after this game, Arthur Blank fires Dan Quin.
Morris has shown improvement with the team and has so far got the Falcons three wins and has lost one game since he has taken over. He has improved the offense and is currently rebuilding the defense and making some improvements to get the Falcons back to their feet. Recently, the Falcons waived Takk McKinley, who was the Linebacker for the Falcons Defense. Although Morris just started, he is already showing some potential to get the Falcons where they want to be in the future seasons.
Morris has been with the Falcons for six years and in the NFL as a veteran coach for 18 years. He joined the Falcons as a defensive coordinator, but as time changed, he also was apart of the offensive coaching staff averaging 290.8 passing yards per game as the fourth-best average in the league in 2018. There is no doubt in my mind, and hopefully, all Falcons fans that, Morris can make big changes to the Falcons to make them a winning team.