The Immigrant's State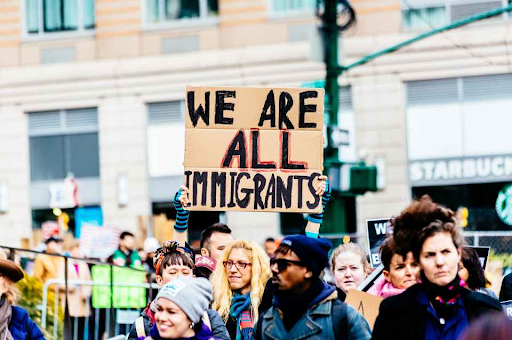 Immigration in the United States is once again surging to a hot-button issue. Following President Biden's State of the Union Address,
There are more than 44.9 million immigrants living in the U.S. in 2019, representing roughly 14% of the US population. The immigrant population has increased fourfold since 1960, when 9.7 million immigrants lived in the U.S.
Immigrants are crucial to American fabric. Their economic and social contributions are significant, though. Because there are so many immigrants within the US, they have an undeniable effect on the overall population. The rapid growth in immigration has driven policies at the national, state and local levels. Local demographic changes and devolution of federal enforcement power and responsibilities over immigrant well-being to subnational jurisdictions have prompted these communities to act on immigration policies. Since the 2000s, state and local governments have been increasingly enforcing immigration related policies.
The US has always boasted of being a nation of immigrants, and in recent years, immigration has taken the political center stage as both a bargaining tool and a partisan issue. Further, the country is awaiting events that may dramatically change the state of immigrants in the country for the coming decades.
At the federal level, there have been many changes in policies related to immigration. From 2016-2020, the Trump administration took an anti-immigrant stance; in 2017, the Trump administration stopped accepting new applications for Deferred Action for Childhood Arrivals (DACA), a program which allowed unauthorized immigrants temporary status in the country.
Additionally, the Trump administration reduced refugee resettlement caps from 125,000 in 2015, to 45,000 in 2018, to 15,000 in 2020 This has had far reaching effects on refugee resettlement throughout the country. In a study of Clarkston, Georgia found that with the reduction in refugee admissions, many civic organizations and resettlement agencies were forced to downsize or even close their doors; they found that many federally-funded resettlement agencies such as World Relief closed their Atlanta operations entirely in September 2019, the IRC reduced its workforce, and New American Pathways operated on a fifth of its original $5,000,000 budget and laid off more than six employees. These resettlement agencies have played a key role in assisting incoming refugees in the Atlanta area.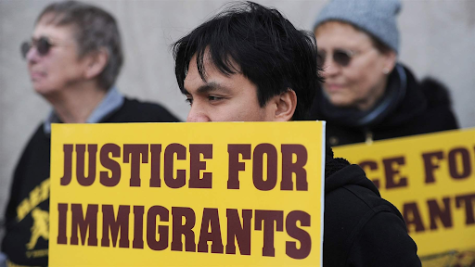 On January 20, 2021, President Biden proposed a new US Citizenship Act of 2021 to modernize the US immigration system. This proposal, among other inclusive policies, offers over 11 million undocumented immigrants a path to citizenship. The new administration has also increased caps for annual refugee admissions to 125,000 people starting from the fiscal year 2022.
The US is set to welcome 100,000 Ukrainian refugees following the unfolding crisis. There are an expected five to six million people displaced in the ongoing crisis. This is nearly double the current refugee admissions maximum. The refugee admissions maximum is directly set by the president, and he sets it at the beginning of each year. 2022 was a historic year when the admissions cap was increased to 62,500 from President Trump's initial statement of 15,000 admissions each year. Nathan DeLuryea emphasized how critical it was to ensure that immigrants were supported and welcomed into the country.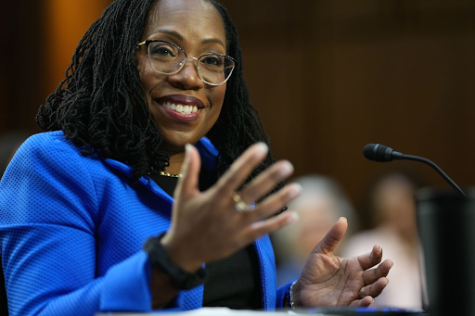 Supreme Court Nominee, Judge Ketanji Brown Jackson will also be pivotal in deciding the United States' future stance on immigration. In the past, her track record has indicated that she is impartial towards immigrants. She has issued four immigration related opinions, which reflect a fairness in treatment and impartiality towards them. This term, the Supreme Court will decide four immigration-related cases, emphasizing how critical it is to ensure that all of these cases are handled immediately and with care.
Smera Bhatia (12) states that immigrants are an essential part of the country, and that it is important to continue making room for them. Amy Huang (12) echoes that sentiment and further called attention to the ongoing issues at America's own border, where border patrol and Immigration and Customs Enforcement.
Undocumented immigrants are another class of immigrants that are exceptionally important in the United States. There are an estimated 16 million undocumented immigrants, and they have created strong generational communities within the US. There are several policies in place in the US to offer some protections to undocumented immigrants, including Deferred Action for Childhood Arrivals (DACA), which allows undocumented childhood arrivals permission to reside in the United States. Battles over DACA will continue to play out in courts across the country. This specifically affects Georgians, as there are an estimated that there are 250,000 to 350,000 undocumented immigrants in Georgia who contribute an estimated 250,000,000 to the state's tax revenue.