McDonald's vs. Burger King and Coke vs. Pepsi are common rivalries between corporations. iPhone vs Samsung is another such instance of said relations. The heated feud between these companies has been going on for over a decade, producing some of the most impressive electronics of the 21st century, with a wide range of advanced technologies making their way into our pockets. Both iPhone and Samsung have their unique designs that set their devices apart.
Apple is known for its simple and to-the-point designs. The iPhone often features many materials, like aluminum or titanium, focusing on simplicity and easy access for the user. On the other hand, Samsung offers a wide range of designs within its phone lineup. Some Samsung phones feature similar premium materials, while others provide innovative designs with features like curved displays and more extensive use of plastic. The choice between the two ultimately comes down to personal preference, with Apple catering to those who appreciate a timeless, simple design and Samsung appealing to those who desire more variety and customization options. Apple released its first iPhone in 2007, while Samsung released its Galaxy in 2009. Steve Jobs was not a fan, as he claimed that Samsung was a direct copy of the iPhone. Still, Tim Cook, Steve Jobs's future successor, advised him to be patient and remain civil to avoid hurting their relationship with a critical supplier. Over the years, both phones developed at an equal rate. However, Samsung/android has produced fewer phones due to their policy of being phones for all users or targeting a specific market, while Apple has stuck to their tradition of 1 iPhone per year. Apple's iPhone and Android lineup of phones are powerhouses in the smartphone industry. Apple is clearly the more dominantly bought phone, consuming 52% of the local smartphone market in the first quarter of 2023, compared to Samsung, which took second place with 27%. But quantity doesn't always mean quality.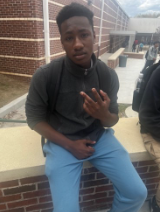 Makai Billups (11)- "I have a Samsung myself, and honestly, I don't see the need for an iPhone. Samsung's battery lasts way longer, and, in most cases, the camera quality is better. I feel as if people only get iPhones because of their social value. But if money were out of the equation, I would get the iPhone 15 for the titanium casing." Makai said.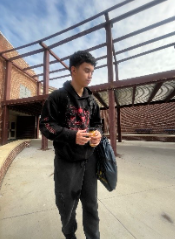 Jamey Leal (12)- "I have an iPhone 12, but I feel like Samsung/androids are over-hated because honestly, if a phone can call, take pictures, and text, then it doesn't matter unless you are an influencer or something. But if I had to choose, I would still take an iPhone because I've never really had an Android, to be honest," Jamey said.
Ivan Calvo (11)- "I have an iPhone 11, but I would honestly want to try something new with an updated Samsung because I have heard they have many features such as being able to fold the phone, which is cool," Ivan said.
Overall, the question still is whether you should buy an iPhone or a Samsung, and the answer is that an iPhone may be ideal for those who want a simple, straightforward experience. Still, A Samsung device may be better for power users who like more control and variety. Both phones can provide a good, convenient experience for all users. Choosing a new smartphone comes down to lifestyle and personal preference. Just because you may feel like one phone is more popular than the other, it shouldn't impact your decision on what you think is best for you.