In Jesus' Name I Play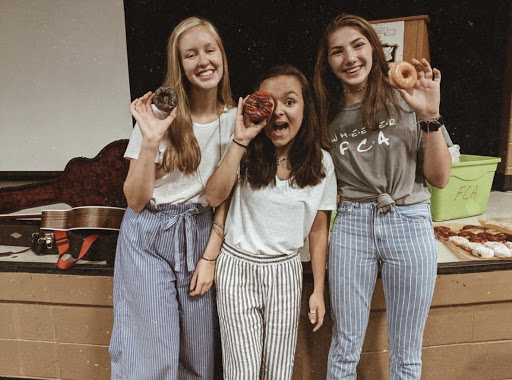 Fellowship of Christian Athletes, otherwise known as FCA, is a non-profit organization that is in many schools across the globe, with the central purpose of sharing the word of God. FCA was founded by Eastern Oklahoma A&M basketball coach Don McClanen in 1954 after he saw the way sports stars had the power of selling products and wanted to take that same approach with faith. After reaching out to nineteen sports stars, the athletes began to share their faith with those who watched them due to their sport and the platform they had obtained from it. FCA started to host camps for games and to share God's word while slowly making its way into high schools and colleges across America, and eventually other countries around the world. Wheeler High School is one of the many schools that partake in this organization, and over the years has indeed had an impact on the students of our school.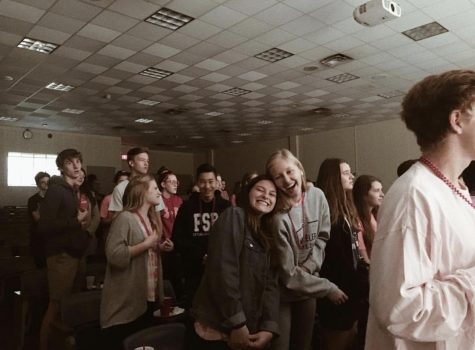 While the name implies that it is only for athletes, everyone is more than welcomed to attend, no matter if you play a sport or not. The goal of FCA is to be a safe and welcoming place where students can learn about Jesus Christ; so, the student leaders try to make it as inviting as possible. There is always food ready on the side table, and it changes up every week, so when you first arrive your able to help yourself to some breakfast. After everyone settles down, one of the FCA team leaders or a special guest leads everyone in worship. After singing a few songs, another new guest; which also changes up every week, shares their testimony and correlates their story to struggles high school students go through on a daily. The morning is finished off with a prayer, and any new announcement of school activities that might be coming up.
Wheeler's Fellowship of Christian Athletes has had both an effect on the students that attend it weekly, as well as the student leadership team. So, what exactly does it mean to them? FCA's Vice President Addison Kerns says, "FCA means a lot to me, because I'm able to see that the is hope for such a broken world, and there is a light within a public school where students can meet and come together with the same beliefs." While it has an impact on the leadership team, how does it impact other students of Wheeler? John Michael Murray says, "I think that FCA has an impact on Wheeler. It's crazy to see how many students show up to school early and get excited about coming and joining us in worship and listening to our speakers. I think that FCA improves the lives of students on a day to day basis because it creates this community of people and friends that are all going through things or have already gone through them and everyone can help each other out and can be there for each other." Some students might want to have a safe community of friends and FCA is one place that can provide that.
If you are a student interested in hearing God's word or even just searching for a welcoming environment, this could be the perfect place for you. Wheeler's FCA meets in the old auditorium every Friday morning at 7:15; and while waking up a little earlier doesn't sound fun to most students simply going once is worth it. The FCA leadership team also created an Instagram @wheelerhighfca to keep students updated or answer any questions. Hope to see you there.