Creed II Movie Review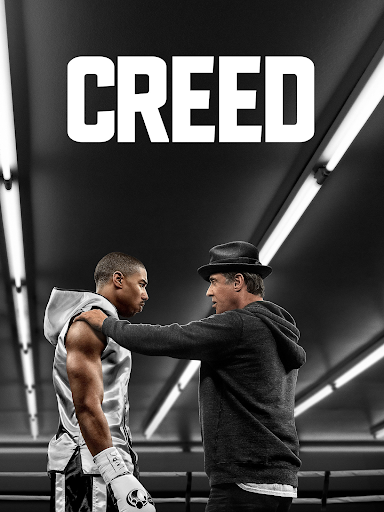 The Creed series, Directed by Ryan Coogler, consists of two movies that are a great piece of entertainment. The videos are soothingly old-fashioned and bracingly up to date. Both of the films were ranked #1 movie in the world when they came out. The star-studded cast, Michael B. Jordan, Sylvester Stallone, Tessa Thompson, Phylicia Rashad and Wood Harris helped bring an insane income and never fails to leave the fans on the edge of their seats wanting more.
The original Creed movie was about Rocky taking on the role of the pugilistic seer, who comes out of retirement to mentor the talented but inexperienced son( Michael B. Jordan) of his late friend and formal rival, Apollo Creed (Carl Weathers), is a touching and undeniably thrilling continuation of the almost 40 year old saga. Creed 2 is about how Russian boxer, Ivan Drago, killed former U.S. champion Apollo Creed in a tragic match that stunned the world. Against the wishes of Rocky Balboa, Apollo's son Adonis Johnson decides to take on Drago's son. Under guidance from Rocky, Adonis trains for the showdown of his life. Now, Adonis and Rocky must confront their shared legacy as the past comes back to haunt each man.
Both of the films have already gotten huge awards such as the Oscar Golden Globes, USA 2016 winner, African-American Film Critics Association (AAFCA) 2015 winner, All Def Movie Awards 2016 winner and many more. Two years ago when Creed came out, at the 2016 Critics' Choice Awards, Sylvester Stallone won Best Supporting Actor from the movie. Also in 2016, Michael B. Jordan won the 47th NAACP Image Award. Since Creed 2 just recently came out, It has not yet gotten any awards, but since the movie has come out, the film completely KO's the box office with a record-breaking $55M debut. That's just from the first weekend it came out! That's the biggest debut ever for a live-action release over Thanksgiving. It also scored the biggest unadjusted debut for a sports drama and a boxing drama which means it had the biggest debut ever for a sports drama and a boxing drama which means it had the most prominent appearance ever for a Rocky movie.
I've watched both, the original and the sequel of Creed, and they did not disappoint. I just recently attended the sequel Creed 2 and interviewed some of the people that were in the theatre. The first person I talked, Anthony, I asked: " Was Creed 2 worth the wait?". He answered, " That movie makes me want to become a boxer, it got me so hype!". I asked the same thing to another guy, Dylan, and he said, " Creed was so good, I came just for the soundtrack because every song makes you feel like you're in the movie.". I asked one more person the same question, and she said, " Creed 2 wasn't bad, but there have been eight films in the Rocky series… It's eventually going to get pretty restrictive and corny.". So this lets you know that some people love the movie and there are some… Not so much, but statistics show that it's a great movie. On the website, www.thelt.com, There is a poll that asks if "Creed 2 is worth seeing?". The results came out pretty good. 80.3% put "#GoseeCreed2" and 19.7% put "#CreedisCorny."
Overall, the Creed series has not disappointed. On each movie, they've made more than $50M in box office on opening weekend. They have both been ranked #1 movie in the world in theaters, and even though Creed 2 hasn't been nominated for anything yet because it just came out, Creed has gotten a considerable number of awards and nominations. If you haven't watched any of the Creed movies, you're missing out! You will not be let down.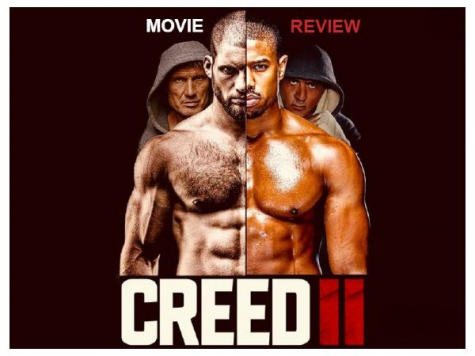 About the Writer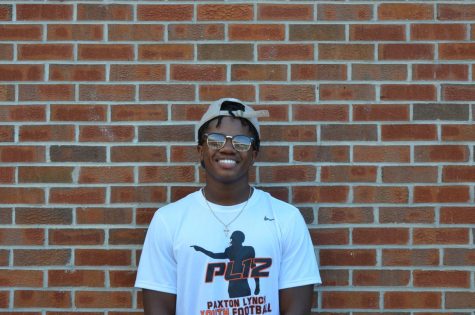 Kylen Davis, Staff Writer
Kylen Davis was born December 18, 2001, in Hattiesburg, MS. In 2009, he moved to Jackson, MS and began acting at the Power Academic and Performing Arts...