Christmas Movies
This winter there has been a few movies to enjoy during the holidays. One of the favorites would be the recreation of The Grinch. The Grinch and his faithful canine, Max, live alone presence inside a surrender on Mount Crumpet. His principle wellspring of disturbance comes amid Christmastime when his neighbors in Whoville praise the occasions with a blast. At the point when the Whos choose to make Christmas more splendid, the displeased Grinch acknowledges there is one approach to pick up harmony and calm. With assistance from Max, the green crab brings forth a plan to act like Santa Claus, take Christmas and quietness the Whos' vacat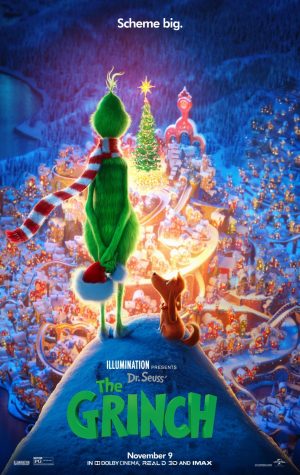 ion cheer for the last time. This story has been around for over a decade. The 1957 story How the Grinch Stole Christmas, written and illustrated by Dr. Seuss has not stopped topping the charts for Christmas movies.
Another great classic movie to enjoy over the holidays goes to " Elf." Buddy (Will Ferrell) was coincidentally transported toward the North Pole as a little child and raised to adulthood among Santa Clause's Elves. Unfit to shake the inclination that he doesn't fit in, the grown-up Pal goes to New York, in full Elf uniform, looking for his genuine dad. As it occurs, this is Walter Hobbs (James Caan), a critical businessperson. After a DNA test, it proves that Walter is the father, He meets his brother for the first time. They shortly after become close, and Buddy shows him how Christmas is like in the North Pole. While having to get a job, he stumbled upon a girl and fell in love for the first time. Everyone has lost their Christmas spirit, and it is up to Buddy and his new family to help.
Lastly, another holiday favorite is " The Polar Express."
Tom Hanks and director Robert Zemeckis ("Forrest Gump"; "Cast Away") reunite for "Polar Express," an inspiring adventure based on the beloved children's book by Chris Van Allsburg. When a doubting young boy takes an extraordinary train ride to the North Pole, he embarks on a journey of self-discovery that shows him that the wonder of life never fades for those who believe.
Movies are a great way to come together during the holidays and gather around a fire with your family. They bring laughs and smiles to all faces.