Festivities Leading up to the Super Bowl
Atlanta had the great opportunity of hosting Super Bowl LIII, held at Mercedes-Benz Stadium. Along with the game, Atlanta was home to many music festivals and other fun activities to do throughout the week leading up to the game on Sunday.  
To kick-off, the week of Super Bowl attractions was the Super Bowl Opening Night Fueled by Gatorade. At Opening Night, this is the first interaction between the two teams and the media. This event consists of a big press conference, interviewing one team at a time, about the Super Bowl and what is expected of them. Also at Opening Nights, fans get a chance to meet a few Nfl stars and get some autographs.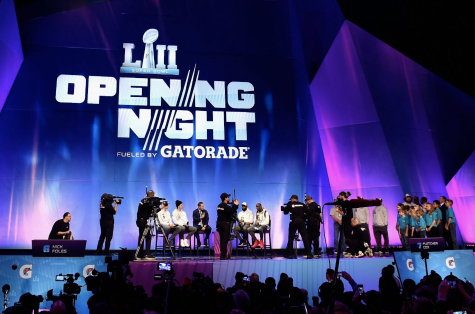 Opening Night   Credits: Boston Herald
One of the biggest attractions was the Super Bowl Experience Driven by Hyundai. During this experience, the fans get to walk through interactive exhibits, take pictures with the Vince Lombardi Trophy, get autographs and take a look at the previous 52 Super Bowl rings. With the interactive exhibits, you can pick which games you want to play. With the special Fan Mobile App, fans can participate in games vary from testing your quarterbacks' skills to kicking a field goal to testing your receiver skills. Kids can go through a mini boot camp to "train like a pro" and then try on NFL gear to feel like an actual NFL player.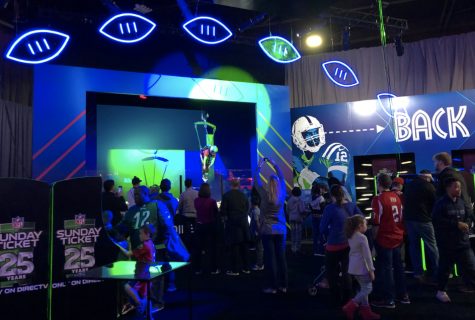 NFL Experience    Credit: Atlanta Magazine
Now if you are not a big fan of the interactive football experience, Atlanta hosted plenty of music festivals during the week. Bud Light hosted "Music Fest Atlanta" from January 31 to February 2, 2019. On the first day the music line-up was locked and loaded, musical talents included: Ludacris, Migos, Lil Yachty, Lil Baby, Metro Boomin, and Lil Jon. Followed up on day two, Aerosmith and Post Malone put on an incredible show. To finish off the festival, Bruno Mars and Cardi B hit the stage. The Music Fest was a great experience for all music lovers.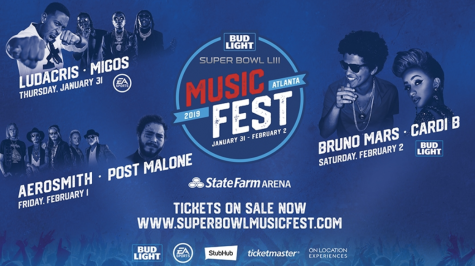 Music Fest Credits: Adweek
During the week leading up to Super Bowl LIII, Atlanta had events and attractions lined up around the clock. The city had something so that each person could enjoy their time downtown. There were also events lined up that were available to everyone of all ages so that everyone could have a fantastic Super Bowl LIII experience.