F1 at Wheeler
Wheeler's F1 team is Celeritas Racing, who recently placed fourth in National, and they'll travel to Worlds in November. The members of this team are Shashaank Aiyer, Sai Rajendrakumar, Mateen Jangda, Davis Nilson, Jared Ryley, and Chase Waddington. They have been working very hard and recently went to compete at the Circuit of the Americas in Austin, Texas.
F1 in schools is a competition in which teams of three to six students compete against other teams from other schools. There are various levels of the competition including regional, national, and world finals. The competition involves the building of a miniature f1 car that is raced down a 25-meter track, and other elements of the competition include the construction of a pit display, writing of portfolios, and a verbal presentation. Also, fundraising and marketing play a significant role as the money needed for travel and materials must be raised by each team.
Davis Nilson is the Outreach Director and web designer (of what). His responsibilities include helping raise funds for the team, setting up community outreach events, and designing and building the team website. "I am very proud of our team for qualifying for the world finals; we put in a lot of work. Now the workload kicks back up as we hope to get on the podium at the world finals," said Davis. He also said that this team is very dedicated and has persevered through a lot of obstacles to get to where they are today.
Mr. Berwanger is the team's Wheeler teacher sponsor, and he offered valuable insight: "Overall, I have had a laid back approach and let the kids do their thing. I am very happy for them and wish them the best of luck in the world finals later this year." Mr. Berwanger is an engineering teacher, so he was there when the team was using the CNC machine to manufacture their car. His classroom also serves as a meeting place for the team.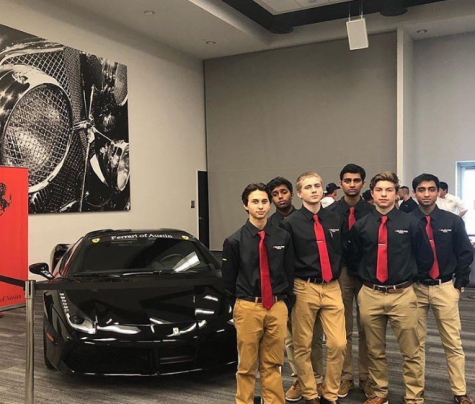 All in all, the F1 in schools competition is, and it is fascinating how we have our own team here at Wheeler High School, and we wish Celeritas Racing the best of luck in the World Finals later this year.
About the Writer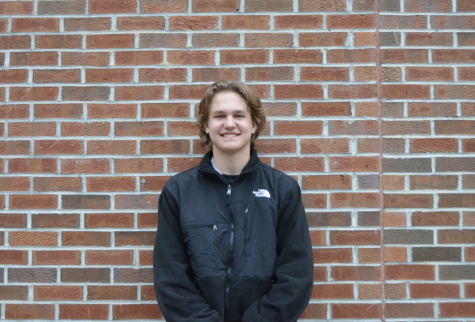 Sean Plomaritis, Staff Writer
Sean Plomaritis is a junior magnet student at Wheeler high school, has a family of 6, and enjoys many sports and activities. He has played baseball all...