Pros & Cons of Zoom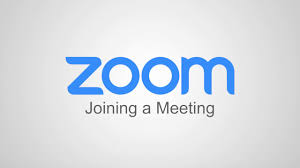 Recently, due to the spread of COVID 19, schools and businesses have been closed, leaving everyone inside trying to find ways via the internet to stay connected with their friends, professors, and anyone else they feel the need to communicate. Due to this, Zoom has become significantly more popular and is used for several professional and friendly meetings. The app is both operative and inexpensive; however, it does pose some risks for its users as a result of security issues.
Zoom Meetings is a popular video conferencing application with high-quality HD video and audio, used to virtually meet with others, all while conducting live chats. Some of its unique features allow you to record sessions to view later, share screen, and host sessions with up to 500 participants.
The functionality of the app has helped a great deal for colleagues and peers who want to stay caught up on work and course work throughout this difficult time. Mrs. Lewis, Social Studies, comments on how much the app has had a positive impact on her teaching style: "Zoom has been an absolute lifesaver! If you know me, you know that I love interacting with my students and making learning fun, so Zoom gives me the opportunity to still bring that to my students. This has been especially helpful with my AVID students since relationships form the foundation of the program."
Mrs. Worthy, English, also has a similar opinion on the app, seeing as it provides a way of staying emotionally connected during this time of significant disconnect. She states, "Truthfully Essence, I feel that Zoom has served as more of an emotional support for my students right now versus an academic support. It has been a platform that allows for human contact to things that were normal just a few weeks ago. I love the fact that I can see my babies during this difficult time of pain and isolation."
Divya Sharma (11) has felt this emotional support as she attempts to connect with her peers and teachers through Zoom and stay on top of her work: "Zoom has helped me as a student by providing a place to interact with classmates and teachers to better understand the curriculum since we haven't been able to directly interact."
While the app does help in many ways, it has been under attack by not only individuals who "Zoom-bomb," but hackers who strive to wreak havoc and spread malware. As a result, Zoom-bombing is now a federal offense in the United States. Ms. Wickham, English, experienced zoom-bombing firsthand when a group of people attempted to join a class discussion on April 15th: "There were about 8 to 10 people trying to join the meeting, but I wouldn't let them until they had a name of a student enrolled in the class. Two ended up joining, and it was a really odd experience. They were able to shout some obscenities before I removed them from the room."
Divya Sharma also experienced this disruption, as well as a few others in different classes. She states that the only negative of the app would have to be the Zoom-bombing: "Whenever my class has been Zoom-bombed, the teacher immediately ends the call and starts a new one. Whenever it happens, it's really unfair and rude to the teachers who are taking their time out to interact with their students and make learning a little more manageable during a time like this." She hopes that more people will be respectful and understanding as it pertains to academic sessions, but like many others, she believes Zoom has been more helpful than harmful.
About the Writer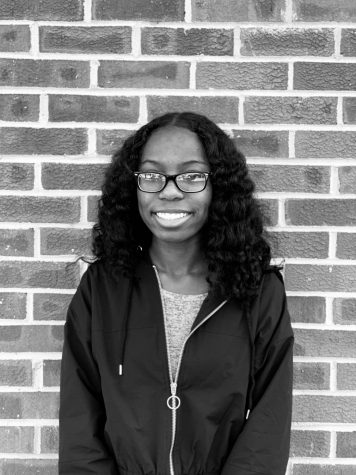 Essence Gaynor, Editor In Chief
Essence Gaynor is a senior here at Wheeler High School, and this is her fourth year joining The Catalyst team. She is excited to be editor in chief this...