Broadway's Continued Shutdown
Due to the Coronavirus pandemic, many aspects of life have been altered drastically. Broadway, as well as the entire theater community, has seen drastic changes in the past six months. On March 12, 2020, news outlets across the world reported the breaking news that Broadway would be shutting down for a month due to the looming threat of Covid-19. The last time Broadway was shut down was for 3 days following the September 11th attacks, but it has remained constantly working since then. Originally, the shutdown was reported to only last for a month until April 12th but was soon extended to June 7th. As we know, the 7th was nowhere near the end of the shutdown, and Broadway is still shut down as of right now, and it is confirmed to stay this way at least through the end of 2020. (P.C. New York Times)
This prolonged shutdown has caused many changes to occur to the list of current Broadway shows being put on. Beetlejuice: The Musical, The Musical, The Musical, was set to close June 6th even before the pandemic hit, but due to these events it was forced to close its doors early. Another popular show, Disney's Frozen, announced on May 14th that the show would be ending its run at the St. James Theater. Many other Broadway shows that were in early stages of production such as The Music Man starring Hugh Jackman and Flying Over Sunset. Sadly, other shows didn't even get a proper run on Broadway before the pandemic hit. Shows including Hangmen and Who's Afraid of Virginia Woolf? each played only a handful of previews each before they were permanently closed due to the pandemic. Ailey Gustafson (11) said the worst part of this was that "…how much Broadway has been affected…the actors are struggling."
One big question shared by millions of theater lovers when the pandemic first hit was "What's going to happen with the Tony Awards?" The Tony Awards, being one of the most important nights for live theater, were the source of numerous questions and concerns. It was obvious that they couldn't be held in person, so theater fans and actors alike wondered about what would happen with the awards ceremony. In mid-May, it was announced that a live-streamed Grease sing-a-long would replace the Tonys. This announcement was met with a lot of backlash from the theater community because of one main reason. By taking away the 2020 Tony Awards, many shows that had opened this past season would not be able to get their chance at winning the prestigious awards. The Tony Awards are a very important part of helping to boost a show's popularity to a wider audience, and without them, many shows would most likely struggle when Broadway reopens. Luckily, it was announced on August 21st that the annual Tony Awards would be held digitally. However, only 18 shows will be eligible to be nominated, a significantly lower number compared to the 34 that were eligible pre-pandemic. February 19th was announced as the cut off date for eligible shows, which means shows such as Six, Girl From The North Country, and West Side Story will not be eligible for this year's ceremony.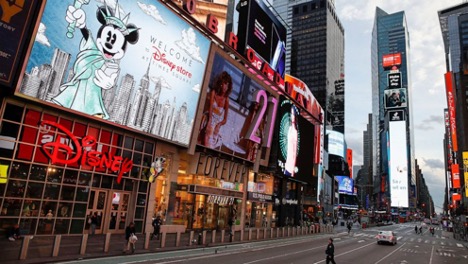 As of now, we have no idea as to when Broadway will be able to reopen. Isabella Nazario (11) said her least favorite part was just not being able to go see the shows she had plans to, such as Hamilton, Miss Saigon, and Hello Dolly! at the Fox Theater this year. Luckily, more and more news is being released about ways companies are making musical theater more accessible while we are at home. Following the massive success of the July 3rd release of Hamilton on Disney + earlier this year, it seems that streaming services are starting to take a deeper look into the idea of releasing proshots, professionally recorded versions of Broadway shows. Disney has already announced the release of another pro shot, this time Aladdin, which is set to release early next year. One of the most shocking pieces of news is the release of the proshot of Diana, a production following the story of Princess Diana, on Netflix next year. What is so groundbreaking about this is the fact that Diana has not even opened on Broadway yet. While the show performed some previews, it had not had its opening night or had a proshot filmed yet. The cast began rehearsals in August for the proshot, which will be filmed later this year. Additionally, Dear Evan Hansen and Once On This Island have both had their movie adaptations announced, and casting information for both has been slowly announced over the past few months. Other movie adaptations of hit shows such as In The Heights have been postponed until next year. While we may not be able to enjoy live theater anytime soon, theater fans can rest assured knowing there are exciting things happening in the future.
About the Writer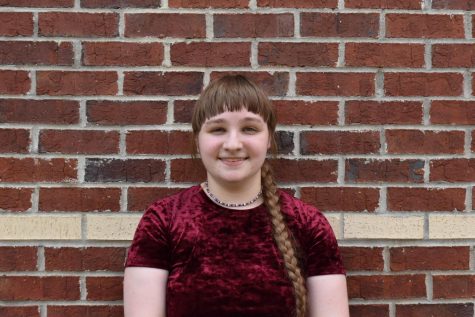 Arabella Brown, Co-Editor In Chief, Life & Style Editor, Photographer
Arabella is a senior, and this is her third year in journalism. This year she is taking on the role of Co Editor in Chief, Life & Style Editor and...