Wheeler's take on the BLM Movement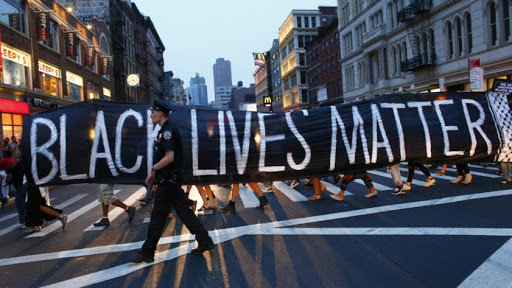 In July 2013, the Black Lives Matter movement began after the acquittal of George Zimmerman in the shooting of African-American teen Trayvon Martin in February 2012. As a result, a series of protests occurred in over 100 cities in his honor. On May 25th, 2020, an African-American 49-year-old man named George Floyd was pronounced dead after Derek Chauvin, a Minneapolis police officer, knelt on his neck for nearly 8 minutes during an arrest. This began a period of civil unrest and protests worldwide, causing 2,000 cities in over 60 countries to use their voices and social media platforms to support the Black Lives Matter movement. This event sparked a great deal of change, and generation Z, in particular, has been advocating for the movement in any way possible. After speaking with students and administration, it is clear that this movement is essential in this country's future, including our school system.
Sean Keating (11) highlighted the significance of getting involved in the injustices in our country, despite age, gender, or race: "I chose to protest because I wanted to do everything in my power to get justice aside from donating and signing petitions. Protesting was liberating and peaceful, and I enjoyed every second of it. I think it's important for people our age to protest because we have a right to make a change." Like Keating, Tajanae Thompson (12) has made sure to do her part in support of this movement: "I have reposted issues that needed to be talked about. I have also donated money to great causes like families who have lost someone. We all need to get involved because we are the generation that can make a change! We don't have time to watch things get worse."
On June 15th, the student government created a petition to allow the student body's voice to be heard by the county. It advocated for the school's name to be changed, due to the fact that Joseph Wheeler was a Confederate soldier. The petition stated, "There are many worthy Georgians whose name the school could hold. Joseph Wheeler isn't one of them." It also went into detail about how inclusive a name change would be for our diverse student population: "In the wake of the murder of George Floyd, Ahmaud Arbery, and countless other African Americans, we are working on a formal request to change the name of Joseph Wheeler High School. The current display of Confederate and Segregationist names and themes on government buildings only serves to fuel legitimacy among 21st Century White Supremacists." Ashleigh Ewald (12), co-president of student government, went on to state her support of the name change, "I signed the petition for Wheeler's name change because it is important that this diverse school consisting of many unique cultures is not continually represented by a Confederate who believed in white supremacy." Four thousand six hundred other students also signed the petition, including Tajanae Thompson, who, like Ewald, stated her support: "I most definitely agree with the name being changed! I signed the petition because I feel like naming a school after a man who didn't like people of color when this school is very diverse is absurd."
The protests have opened the eyes of many individuals regarding what we should be advocating for in the future. Generation Z has been more motivated than ever to stick together to work towards making the world a better and more equal place while educating and uplifting others along the way. In her closing statements, Ashleigh Ewald stated, "It's important for people our age to get involved because we are the new generation, and it's our responsibility to take the initiative to create a better future for the next generation after us. Our actions impact the community and the people living in it. Protesting and getting involved will serve as the foundation of America we want to live in." As we put our best foot forward for what we believe in, we can only hope that our actions will have benefited others one day.
P.c: https://images.app.goo.gl/G7gQYWYwQx1VqLqUA
About the Writer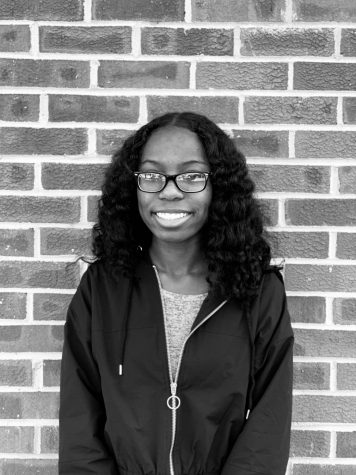 Essence Gaynor, Editor In Chief
Essence Gaynor is a senior here at Wheeler High School, and this is her fourth year joining The Catalyst team. She is excited to be editor in chief this...