72nd Emmy Awards in 2020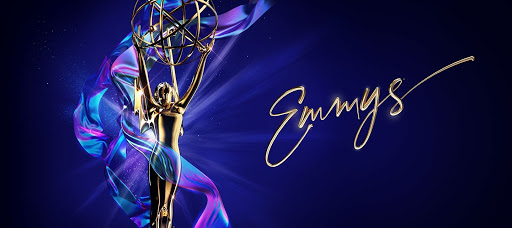 The Los Angeles–based Academy of Television Art & Sciences (ATAS) established the Emmy Awards, an American award that recognizes excellence in the television industry, in 1949. The award show solely focused on and honored television shows produced and filmed in Los Angeles until 1950, when the ATAS expanded the Emmys into a national event. By the 1970's other area-specific Emmy events were formed, like the International Emmy Awards, that honored television programs produced and initially aired outside the U.S. Seventy-one years later, on September 20th, Jimmy Kimmel hosted the 72nd PrimeTime Emmy Awards, where nominated individuals gathered together to accept their awards. Though the ceremony was supposed to be held at the Microsoft Theatre in Los Angeles, in July amid the COVID-19 pandemic, it was announced that it would be held in a remote format to ensure the safety of everyone involved. So, while nominees were shown from live feeds at their separate locations, the host broadcasted from the Staples Theatre. The awards were presented by Jennifer Anniston, Anthony Anderson, Sterling K. Brown, Morgan Freeman, Issa Rae, Oprah Winfrey, RuPaul, and so many more. Despite how difficult this time is, the award show was anything but, with the winners' happy smiles broadcasting out to over 6.1 million anticipating viewers in the United States.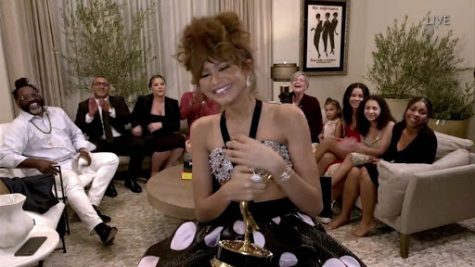 By the end of the night, some individuals with historic wins we're "Euphoria" star Zendaya and "Watchmen" lead actress Regina King. King won her fourth career Emmy, which tied the record held by Alfre Woodard for most acting Emmys won by a Black performer. Zendaya, on the other hand, became the youngest individual at 24 years old to ever win the award for best actress in a drama series. After thanking her family and the Euphoria team, she stated, "I know this feels like a really weird time to be celebrating, but I just want to say that there is hope in the young people out there… to all my peers out there doing the work in the streets, I see you, I admire you, I thank you." As everyone all over social media congratulated her on her win, it became clear that she had so much support, including from students here at Wheeler. One of Zendayas' supporters, Given Brown (11), stated, "Personally, I've always been a huge fan of her. Until Euphoria, though, I never realized how far she could push herself to be her best. Most of us grew up watching her on Disney, so it was very exciting to see this new side of her." She went on to explain just how much she admires Zendaya and her performance, "Zendaya deserved to win that Emmy because she works incredibly hard. She's also a phenomenal actress with such a genuine personality — and never fails to leave people amazed by her performances. I've never met her, as expected, but she's always so down to Earth. She has such a big heart and she's such an inspiration."
This year's Emmy Awards were defined by Black excellence. Along with Zendaya and Regina King, many other black actors and actresses like Uzo Aduba, Yahya Abdul-Mateen II, Eddy Murphy, and Maya Rudolph won in major categories, making this year a record in history. Even more, history was made when Ron Cephas Jones and Jasmine Cephas Jones became the first-ever father-daughter Emmy winners. Wheeler students like Tajanae Thompson had a lot to say about the accomplishments of these talented individuals, "It is incredible that black actors and actresses made history with the most wins because there was a time when we could not be on tv. History made that day was beautiful. It's amazing to see young black women and men doing what they love and being recognized for it." All in all, the ceremony was successful, and though it was streamed virtually, the viewers, nominees, hosts, and winners had a great time coming together in celebration.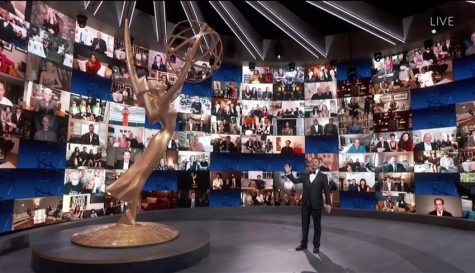 About the Writer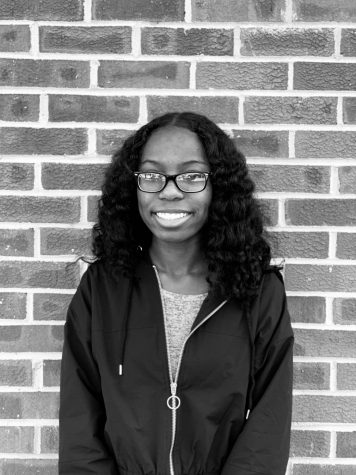 Essence Gaynor, Editor In Chief
Essence Gaynor is a senior here at Wheeler High School, and this is her fourth year joining The Catalyst team. She is excited to be editor in chief this...