The End of an Era
Keeping Up With The Kardashians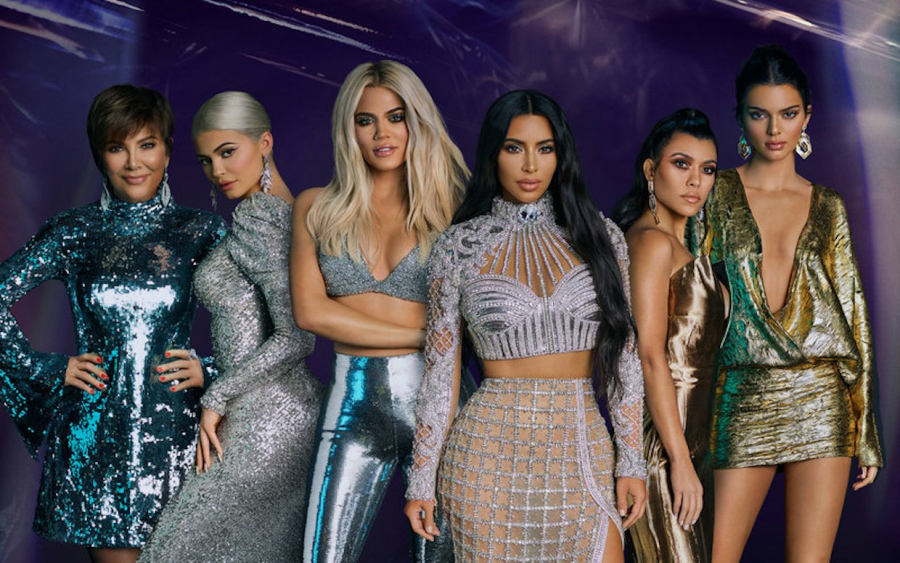 After 20 seasons spanning over 14 years, the world will be saying goodbye to Keeping Up with the Kardashians. One of the most beloved reality T.V. shows, documenting the chaos and the calm of the Kardashian-Jenner clan, will air its last season in early 2021. A statement was released about the show's ending on September 8, 2020. Several of the family members took to social media to express their gratitude to fans for having been such loyal viewers of the show. Kim Kardashian West stated on her Instagram, "I wouldn't be where I am today. I am so incredibly grateful to everyone who has watched and supported me and my family these past 14 incredible years."
The show made monumental strides in reality television and paved the way for numerous reality T.V. shows. When the news broke out, there were several speculations as to why it ended. Simply put, they wanted to spend more time with their individual families. A source spoke to Entertainment Tonight in regards to why the show chose to come to an end saying, "There was no big reason why the family decided to end KUWTK; it was a mutual decision. The kids who started the show now have their own kids and it's getting very hard to film all together or get enough footage separately."
The show first aired in 2007, following Kim Kardashian's infamous scandal. At the time, she was a close friend of socialite Paris Hilton. 14 years later, Kardashian-West has made herself a household name with businesses worth millions of dollars. The show made the Kardashian-Jenners global phenomena, with Kylie Jenner starting her billion-dollar cosmetics line and Kendall Jenner becoming one of the most well-known supermodels. The family was well on their way to amassing millions of global fans, and have become pop culture icons today.
The show covered some of the most memorable moments of the family, with several weddings, break-ups, birthdays, baby showers, and a few of the most high profile scandals to occur within the past decade. Back in 2016, Kim Kardashian West was robbed at gunpoint in Paris, losing millions of dollars worth of jewelry. Fortunately, she was physically unharmed, but the toll it took on her mental health was detrimental. Just this year, her husband Kanye West announced his presidential bid for the democratic party.
Many fans of the show expressed their shock and sadness on social media following the news that the show will be coming to an end. Ryan Seacrest, who was an executive producer of the show from the very beginning, said on his Instagram, "Behind the glam, drama, and the countless memes that came from KUWTK, we saw how the unbreakable bond of family and sisterhood can overcome obstacles and create empires."
Speaking with Wheeler Alumni and former The Catalyst editor Disha Sharma, the news was definitely a shock: "I genuinely felt sad. The show was always something I would turn to for a good laugh, and I feel like not many other shows have such a huge famous family disclosing parts of their lives like that. It's fun to know what they're up to. I really want to see where Kim's legal journey takes her."
The last season of Keeping Up with the Kardashians is set to air at the beginning of 2021. Even after the show's conclusion, fans will still be privy to what the Kardashian-Jenner family is up to, as all of them are active on Instagram, Twitter, and other social media platforms. Hopefully, we get to see more of them in the future and be a part of their ever-growing family. Let's just hope we can keep up!
About the Contributor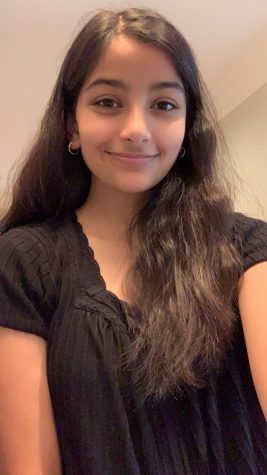 Divya Sharma, Life and Style Editor
Divya Sharma is currently a Senior at Wheeler High School. She enjoys baking, watching YouTube videos, and drawing. She'd love to study more about journalism,...