A Keg of Gunpowder
EndSARS and BLM as a Representation of How the Youth is Standing Up Against Police Brutality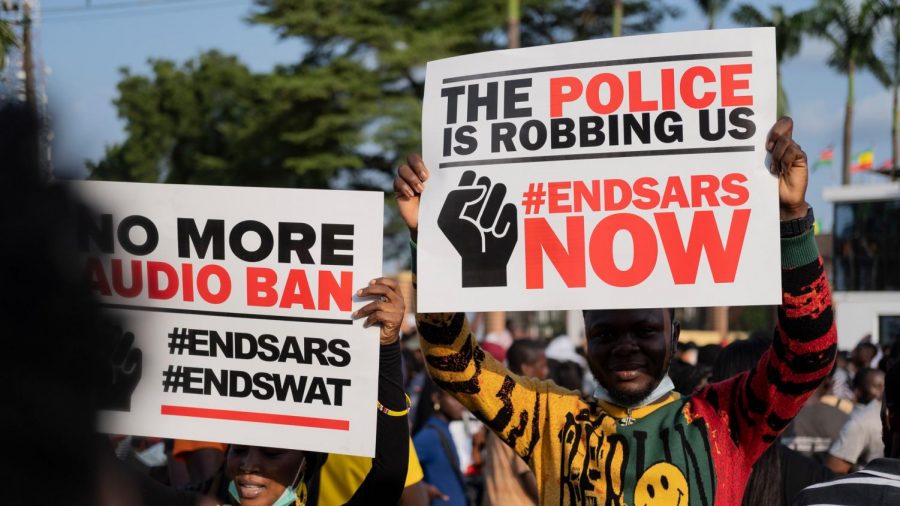 The year 2020 will be forever marked by two opposite phenomenons: the separation of society regarding physical proximity and its remarkable union to fight against a wide range of injustices. If in June the World stopped – and, at the same time, mobilized itself – to pay attention to the Black Lives Matter Movement in the United States, a similar event is now happening in Lagos, Nigeria's largest city. Without any specified leaders but with many followers indeed, the EndSARS Protests condemn and denounce the Special Anti-Robbery Squad, a Nigerian Police Unit created in 1962 and accused of severely abusing the population throughout those years.
The opposition started on October 3 after a SARS Officer shot a young boy dead and ran away in his Jeep. That event was caught on camera by visual witnesses and quickly went viral on Twitter, where it received more than 10,000 retweets in the same day. The author of the Tweet, who calls himself Chinyelugo, revealed in an interview to BBC that this is not an isolated case regarding the police's behavior, and shared that "If SARS see you as a young person who is successful with a nice car, they will harass you and extort money from you." For the last two weeks of October, streets in Nigeria were crowded with young people chanting against police brutality and corruption inside the institution. Other issues were also addressed during the march, as protesters were demanding better living conditions in general. Recent data shows that 40% of Nigerians are currently living in poverty – which means, with less than U$1.90 per day- that unemployment also reached its highest index in 2020.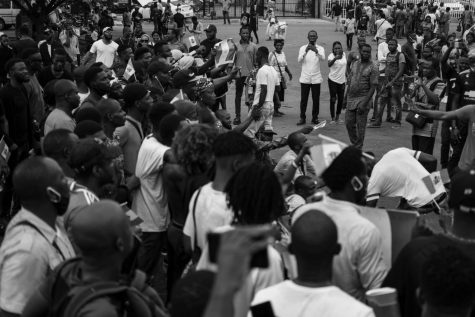 The protests were overall pacific until conflicts between the population and the police started. On October 12, a shooting between Nigeria's Security Forces and civilians killed at least 12 people, which only intensified the tension between those groups. A few days later, President Buhari said 51 protesters, 11 police officers, and 7 soldiers were killed due to conflicts. Even though precise information about the current state of Nigeria is hard to find, it is known that none of the changes that are yet to come will be achieved in a pacific way, seeing that Nigerians are defying their entire country's governmental system – a solemn consequence of centuries of colonialism.
Still, regardless of how many miles separate both countries, the EndSARS Protests in Nigeria were immediately associated with the Black Lives Matter movement from the United States. Differently than BLM, EndSARS Protests addresses more to the consequences of colonialism in general than to a specific scenario of White Supremacy necessarily. However, both of them favor police reformations and counted on the notable support of Social Media to bring awareness to such matters on a global scale. Also, the younger part of the population worked as protagonists in both situations. As the former Nigerian President Olusegun Obasanjo said, when it comes to the youth, "We are all sitting on a keg of gunpowder." BLM and EndSARS represent, in such a way, different steps of the same revolution.
About the Writer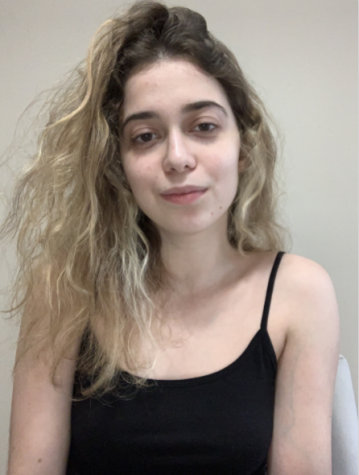 Gabriela Citino, Staff Writer
Gabriela Citino is a Senior at Wheeler High School originally from São Paulo, Brazil, and this is her first year as a member of the Catalyst's staff....