Kim and Kanye Shocking Split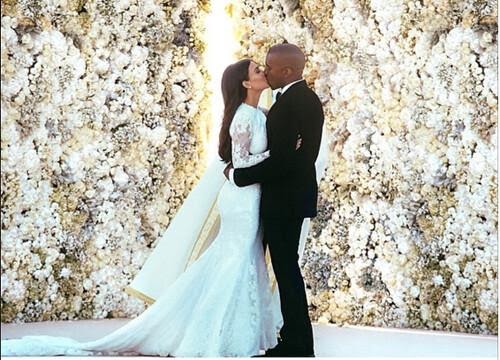 Kim Kardashian and Kanye West have been the world's power couple for years; they have four beautiful children and are the "love story" for our generation. They met, they married, and they've been on every single cover of a magazine you can imagine. They've become one of the most discussed celebrity power couples of the 21st century. Kanye West is an artist who speaks his mind through his music. When he found Kim Kardashian, the world thought they would live happily ever after together; little did we know how it would end.
Kim Kardashian and Kanye West met and became friends in 2003 when Kim worked as Brandy's assistant. Kim was still married to Damon Thomas at the time, but she remained friends with Kanye, who later revealed that he was drawn to Kim from the moment he saw her. Kim married then-boyfriend Kris Humphries in a television special in 2011. By 2012, Kim and Humphries began divorce proceedings. Kanye may have seen it as an opening as he rapped about falling in love with Kim in the song "Cold." By April, she and Humphries finalized their divorce after 536 days, according to Us Weekly. On June 15, 2013, Kim gave birth to their daughter North West at the Cedars-Sinai Hospital in Los Angeles. Kanye rented out San Francisco's AT&T baseball stadium for the surprise proposal, which Kim thought was a birthday celebration. After Kim agreed to marry Kanye, fireworks went off, and her family stormed the field to congratulate them. Kim gave birth to her second baby, Saint West, on December 5, 2015. Later on, on January 15, they welcomed their second daughter, Chicago West. Lastly, Kanye and Kim welcomed their fourth child via surrogate and named him Psalm West.
Toward the end of 2020, the couple was reportedly focusing on their own individual endeavors. The insider explained that they're still a "family" and "come together for the kids." Kanye West came out to social media and news outlets revealing his mental health struggle and his battle with his bipolar disorder. After six years of marriage, the couple reportedly decided to part ways, according to multiple outlets. The insider explained that Kanye is currently in Wyoming so that the couple can "live separate lives." Following reports that she was preparing to end her marriage, Kim filed for divorce from Kanye in February 2021, TMZ reported. According to the outlet, Laura Wasser, Kim's lawyer, filed the documents.
Hearing the saddening news about a fairy tale couple parting ways for teenage generations can be confusing and chaotic after hearing news outlets posting different things. Madison Miller (11) said, "Kanye is crazy, and I support Kim since she is the mother and seems more capable of caring for the kids." Avery Halseth (11) said, "I support Kim because she is the mom and is not declared legally incompetent because Kanye is not seeking help from those around him." Jorge Suarez (12) said, "I support Kanye because Kim is aware that he has a bipolar disorder, and instead of assisting him, she is just leaving him. And also, she is not thinking about the toll it'll take on him and the kids." In conclusion, Kim and Kanye will always be this decade's love story, but in the end, maybe it wasn't meant to be.