One Year Later
On January 21, 2020, the first case of COVID-19 arrived in the U.S. The virus has shocked the whole world and has drastically changed our way of life over the past three hundred and sixty-five days. Everyone has been affected in different ways, but how has it affected high school students across the State of Georgia? As the new school year started, our new "normal" was either: Face to Face or Virtual.
On March 12, 2020, students were informed that school would return in two weeks. On April 1, 2020, Governor Kemp ordered all K-12 school doors closed for the school year's remainder; however, virtual learning was the new "normal" during the school day. In August 2020, we started the new school year. Cobb District is the second-largest school district in Georgia. Normally, more than one hundred thousand students and seventeen thousand staff members would have reported to school in August. This time around, we are all on the same virtual platform: CTLS Learn. After months of online school, there was finally an option. On November 5 th, 2020, students in Cobb County were allowed back into the school. Now students have made their way back into the building, while some still have not been back physically.
Many students have chosen to attend school virtually. Some believe the virtual method is easier to access and should be an option regardless of COVID-19: "Waking up in the morning and being able to do everything at home is better than having to be in a physical classroom. I really don't miss school because I don't enjoy being around a whole bunch of people all day. COVID-19 has affected my grades in a negative way because I tend to procrastinate with schoolwork. My overall opinion on this situation is I'm just ready for this to be over. It has just been stressful since day one."
Other students couldn't wait to go back and see their classmates and teachers: "I don't enjoy having to wear a mask for eight hours, but I learn better in person where I can ask my teachers questions on [the] spot. COVID-19 has affected my whole family, and I wish it would go away already. I think the school has handled this situation the best way possible and has made it safe for all students and staff to return. My overall opinion is that this is an unavoidable situation, and I believe that once everybody takes the vaccine that this will all go away."
Multiple schools have fully reopened at full capacity without any problems, but others have had minor outbreaks. The three major vaccines being administered in Georgia are Moderna, Pfizer, and Johnson and Johnson, and there have been over 3.5 million vaccines administered. If you are old enough to get your driver's license, you are old enough to get the vaccine in Georgia. There is only one available to patients eighteen and under, Pfizer; you have to be accompanied by a guardian to be vaccinated. By the next school year, schools will be back at without, hopefully, any problems or setbacks.
About the Contributor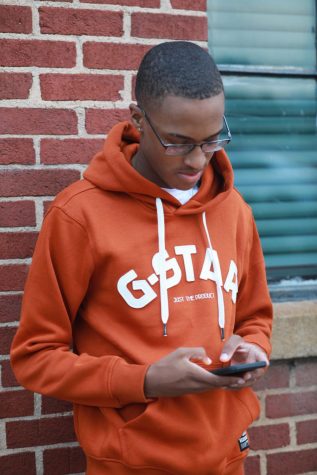 Jourden Moore, Staff Writer
Jourden is a junior at Wheeler High School. This is Jourden's first year as a staff writer for The Catalyst. He is an entrepreneur and likes to travel...