International Women's Month
Women's History Month is a celebration of women's contributions to history, culture, and society and has been observed annually in March in the United States since 1987. Women's History Month 2021 will take place from March 1- March 31.
International Women's month is a month to praise all women worldwide for their achievements and/or how they have effectively impacted the world. Women are strong people, and they do not get treated the way they should. Women empowerment and women encouragement needs to happen more often, so this is a good place to start. Women have not been seen as equal; women are not 100% equal to men. Making March International Women's month brings more acknowledgment to women worldwide: young, old, black, white, other.
We celebrate International Women's month by acknowledging all women have done, endured, and experienced. Women are strong people no matter their age or color. Women are strong mentally, physically, and emotionally. Celebrating women is empowering them, encouraging them, and showing them much we appreciate them. Celebrating them tells women that they are important enough to celebrate and boost their confidence.
A woman who changed the course of history was Rosa Parks. Parks was tired that black people had to always sit in the back of the buses, so one day, she decided to sit in the front of the bus. She was the first person to do that. Susan B. Anthony was a women's rights activist. Harriet Tubman was an outspoken advocate for African American and women's rights. Harriet Tubman freed a lot of slaves.
Zondrea Branch (11) shares that her role model is Tiffany Haddish: "She came from nothing and is now one of the biggest female actresses, comedian, anything you can think of." Branch also says she loves that we now have a month to appreciate women: "We do so much, but sometimes we are rarely recognized for it, and now that we have marched, it's one step closer to bigger and better things for the future." Branch, herself, is one of the strongest people, mentally, physically, and emotionally. She does so much for others, like her friends and family, and deserves more than she gets. She is one of the most humble, strong, and caring people. March is made for people like her.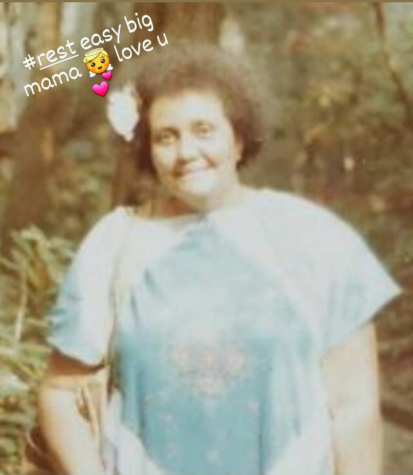 The influential woman in my life was my great-grandmother. Her name was Mary Champion. She recently passed away on January 16, 2021. She influenced me so much because she never let the stress, pain, or burden of life bring her down. For as long as I've known her, she has always had a good spirit. People have nothing but good things to say about her. I truly admire her because I have been through a lot, and I can admit that I have a bad attitude, and I can be negative at times because I let the weight and pain of life weigh me down. Unlike me, she never let the weight of the world get her down. She lived up to her last name because she was a champion.
An empowering movie starring all women is a movie called "For colored girls." It was directed by Tyler Perry, which came out on November 5, 2010. The film includes Janet Jackson, Whoopi Goldberg, Phylicia Rashad, Thandie Newton, Loretta Devine, Anika Noni Rose, Tessa Thompson, Kimberly Elise, Kerry Washington, and Maci Gray. Each of the women portrays one of the characters represented in the collection of twenty poems revealing different issues that impact women in general and women of color. The movie deals with poetry, and because it's empowering for women to see, no matter what you go through, you are still strong.
About the Contributor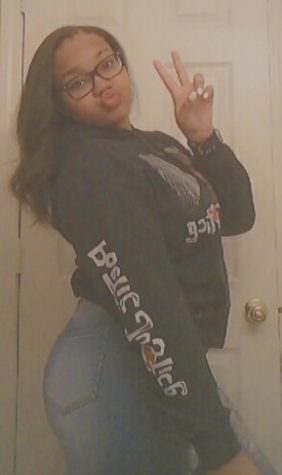 Neelah Hillery, Staff Writer
Neelah Hillery is a junior at Wheeler High school. She enjoys writing poetry, doing hair, shopping, and creating graphic designs for people's businesses....