Remembering the Duke of Edinburgh
On April 9, 2021, His Royal Highness, Prince Philip, The Duke of Edinburgh, passed away. At 99 years old, Prince Philip was the longest-serving royal consort in British history. In a statement released by Buckingham Palace, "His Royal Highness passed away peacefully this morning at Windsor Castle." The news of his death was just a few weeks after he was released from the hospital after a one-month stay for health concerns and infections. Prince Philip has stood by Queen Elizabeth's side for more than 70 years. His passing is undoubtedly a tragic day for the British Monarchy and a turning point for the Royal family.
Born on June 10, 1921, in Corfu, Greece, Prince Philip was of Greek and German descent. His father was Prince Andrew of Greece and Denmark, and his mother was Princess Alice. However, when he was only about a year old, his family was exiled and forced to flee the country. The start of Prince Philip's life story may not have had the brightest beginnings; however, it did not deter him from becoming a decorated officer of the Royal Navy. Queen Elizabeth was just 13 years old when she had first met Prince Philip. It was several years later, in November of 1947, that they would marry.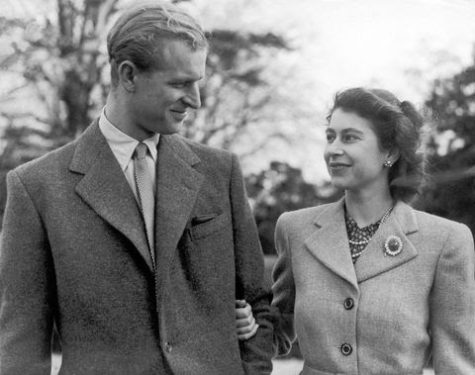 Six years later, Elizabeth II ascended the throne to become Queen, with Prince Philip at her side as Royal Consort, taking the title of Duke of Edinburgh. From that day onwards, Prince Philip's life was dedicated to the duties of his country and supporting his wife. In doing so, he had to give up his job in the Navy to carry out his new role in the Monarchy. Throughout the seven decades he spent in public service to Britain, he has contributed to thousands of Royal engagements, started charities, taken up causes such as wildlife conservation, and shown keen interest in aid to youth in the United Kingdom. Throughout the years, we've seen the commitment and love he has, not only towards his country but to his wife. The part he played in upholding tradition and supporting the Queen all this time has been admirable, and the world is grateful for his service. With Queen Elizabeth, he has four children, eight grandchildren, and ten great-grandchildren.
Several world leaders and public figures have come forward with their condolences for Prince Philip's death. Prime Minister Boris Johnson, Prime Minister Narendra Modi, and Prime Minister Kevin Rudd are a few of the many people who have released statements to honor Prince Philip. When Prince Philip's death was announced, BBC News dedicated their entire broadcasting schedule to cover his death. Multiple U.K. national newspapers allotted hundreds of pages to honor the late Prince. Essence Gaynor (12) states on Prince Philip's passing: "I don't know anything about the royal family. I did hear about his (Prince Philip) passing and that the family is controversial."
His funeral took place on April 17, 2021. Services were held in Westminster Abbey, after a procession through London, and then Prince Philip was laid to rest in St.George's Chapel on the grounds of Windsor Castle. The death of Prince Philip was without question a dismal day for the Royal Family. However, questions have been raised as to what this means for the Monarchy. Not much changes in terms of line of succession. Prince Philip was a royal consort to the Queen; he wasn't King. His death doesn't mean someone will assume the throne since he is now gone. However, his title, Duke of Edinburgh, will be passed to Charles, Prince of Wales, since he is their firstborn. When Queen Elizabeth dies, Charles will assume the throne to be King, beginning a new era for the British Monarchy. Prince Philip's death also comes just a few weeks after the explosive interview The Duke and Duchess of Sussex had with Oprah. Harry and Meghan stepped back from their Royal duties in March of 2020 due to the British press causing strife for the couple and their families. Prince Harry traveled from the United States to London to attend his grandfather's funeral. Unfortunately, he did not walk alongside his brother, Prince William, as tensions are still high following Harry and Meghan's interview. Meghan Markle was unable to attend due to being far along in her pregnancy. Blake Gee (12) shares, "I understand why they were separated. I can imagine tensions are still high after the Oprah interview."
Prince Philip left a remarkable legacy behind. He will forever be remembered for his unwavering loyalty to the Queen and years of service to the Commonwealth.
About the Writer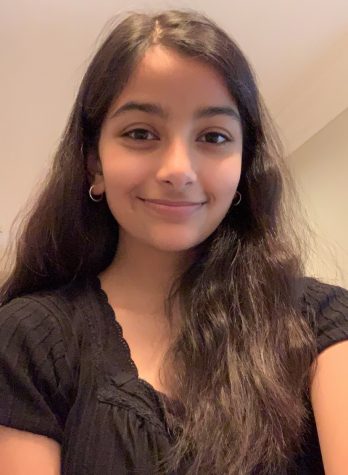 Divya Sharma, Life and Style Editor
Divya Sharma is currently a Senior at Wheeler High School. She enjoys baking, watching YouTube videos, and drawing. She'd love to study more about journalism,...