New Texas Abortion Law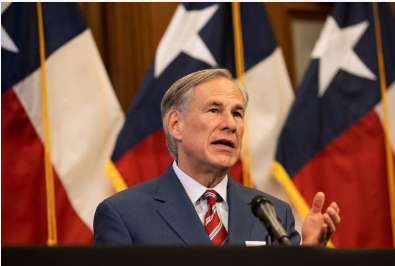 As Texas passes the strictest abortion law to date, many are left wondering, what is next? Senate Bill 8 prohibits abortion when a fetal heartbeat begins, at about six weeks gestation, and makes no exception for women impregnated via incest or rape. In addition, the bill bans abortions whenever an ultrasound can detect what lawmakers defined as a fetal "heartbeat," which can be as early as six weeks into pregnancy. Medical and legal experts say the term is misleading because embryos don't possess a heart at that developmental stage. The law's great peculiarity, though, is its enforcement mechanism, which is outsourced to anyone who espies someone "aiding or abetting" an abortion.
The lawsuit may raise "serious questions regarding the constitutionality of the Texas law"—as it bans abortion three months earlier than Roe v Wade permits. Senate Bill 8 may eventually run up against judicial resistance, but its impact could inspire other Republican states to take similar measures. Moreover, Roe itself is on the line next spring when the justices decide on a 15-week ban in Mississippi constitutionality.
While there are talks about Mississippi's law, Georgia is also preparing to appeal their heartbeat law. Debate on Georgia's law that would ban most abortions once a doctor could detect fetal cardiac activity — usually around six weeks of pregnancy — is scheduled for the week of Sept. 24. In addition, Georgia's law would allow parents to claim an embryo on their taxes as a dependent once a doctor detects fetal cardiac activity. A court could also order a father to pay child support after a fetal cardiac activity is detected.
The Texas governor Greg Abbott's signature comes just after the U.S. Supreme Court said it would hear a case concerning a Mississippi law that would ban most abortions after 15 weeks, leading to new limits on abortion rights. It is the first major abortion case heard before the court's newly expanded conservative majority. It could have far-reaching effects for Texas, where a pending bill would outlaw nearly all abortions if the Supreme Court overruled Roe v. Wade.
Instead of having the government enforce the law, the bill turns the reins over to private citizens — who are newly empowered to sue abortion providers or anyone who helps someone get an abortion after a fetal "heartbeat" has been detected. Moreover, the person would not have to be connected to someone who had an abortion or a provider to sue.
That raised concerns that Texas could sue ride-hailing drivers simply for transporting passengers. "Drivers are never responsible for monitoring where their riders go or why. Imagine being a driver and not knowing if you are breaking the law by giving someone a ride," Lyft said in a statement on Friday. "Similarly, riders never have to justify, or even share, where they are going and why. Imagine being a pregnant woman trying to get to a healthcare appointment and not knowing if your driver will cancel on you for fear of breaking the law. Both are completely unacceptable." The statement was signed by Lyft CEO Logan Green, President John Zimmer, and General Counsel Kristin Sverchek.