Recommended First Jobs for Teens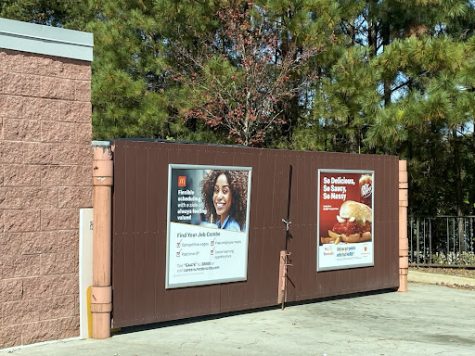 Want that expensive pair of shoes you found at the mall? Want to buy those expensive Tyler, The Creator concert tickets? Unfortunately, your parents aren't willing to buy you those goods, so now you have to find ways to make money on your own. Luckily, there's an open cashier position at the Publix down the street that's willing to pay an hourly wage of $10. You're willing to work 15 hours a week, even on school nights, just for money to spend on all the goods you want.
Teenagers are incentivized to work easy low-skilled jobs for the freedom of spending the money they earn however they want. Most jobs in the fast service, grocery store, and retail industries don't have very strict background checks or expectations when it comes to hiring workers, which is why many high school and college students work in these industries as their first jobs. These jobs, however, do help workers build up experience and essential skills for their next jobs in the future, especially when preparing for higher-skilled jobs after graduation.
Ian Ward (12), a Magnet student who worked at Jet's Pizza for two months over the summer, believes that working in fast food is somewhat fair: "The only pros you get from working in fast food is money and free pizza." Ward reflects on their past experience working at Jet's: "It's only good until it isn't. You get so many rude customers, the wages are crap, and it takes up too much time in your schedule. It wasn't worth the $8 I was paid hourly since I did a lot of physical labor."
A lot of current and past teenage employees can argue that jobs in the fast-food industry aren't worth it, since they're mostly paying workers by the federal minimum wage. They seem to conclude that being worked rigorous hours each week without making time for their studies are the basis of their added stress from schoolwork itself. "Working in foodservice is not it," advises Ward.
Lindsay Heslin (12), a Magnet student who currently works at Kroger, found their grocery retail job to be therapeutic: "It's nice because it forces me to take my mind off other things in my life and there's somewhat of a sense of community and relationships I get out of it." Heslin shares their experience at Kroger, "It's a lot to balance with school though and requires a lot of extra effort to manage time. It's a pretty solid first job for learning new things and also realizing a sense of responsibility. It's not too hard to learn, but it takes effort to be valuable."
The same teens that argue fast food is the most stressful say that retail has better working conditions but would require you to be more attentive to details. Working in retail, like clothing departments or grocery stores would require you to be social and organized.
Ana Valencia (12), a student who worked in retail during the pandemic for a short while, could say that working in retail is a lot more lenient than working in fast food: "I last worked around 6 months ago and it was a very different experience as I started my first job in the middle of a pandemic. It was very interesting to say the least, but I learned to interact with others in the work environment." Valencia comments on her experience as a retail worker: "Working in retail can be very stressful at times since you have to make sure you are on task for long hours but you can get to meet a lot of cool people who are your coworkers. I would pick a job that does not seem stressful and that is very flexible with your other commitments."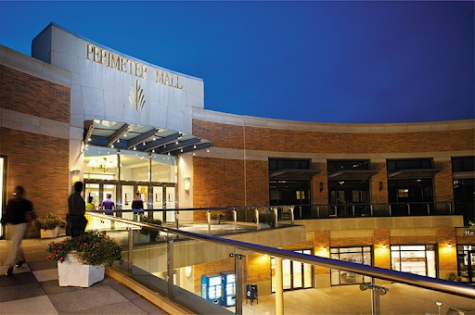 So, where can teenagers find good jobs? Jobs within the retail department, like at the mall or grocery store, would be more compatible for busy teenagers; being the perfect choice for those looking for their first jobs. Businesses usually pay more, require less physical labor, and tend to be more flexible with scheduling. Grocery stores in Marietta like Target, Kroger, or Publix, are normally hiring teenagers at a starting wage of $10, while nearby malls like Perimeter or Town Center have stores that are also looking for teenage employees.