Why the Upcoming Supreme Court Nominees are Important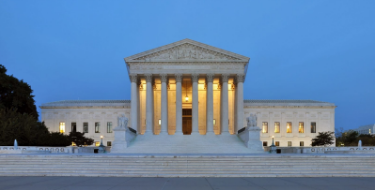 The Supreme Court is in the midst of some huge change. Its public approval is declining and could get worse with the controversial and partisan decisions expected to come down this term. Against that backdrop, Justice Stephen Breyer's decision to retire offers both parties an opportunity to begin the slow work of repairing the court's credibility.
The president has already made history with the racial, gender, and professional diversity of the judges he has nominated to lower federal courts as well as the Vice President, Kamala Harris. This Supreme Court nomination is an opportunity for him and for Senate Democrats to continue their progress towards achieving a federal judiciary that reflects the American public.
But this nomination also is an opportunity for Republicans. This nomination will not change the court's political ideology, at least not in the short term. Regardless of the nominee, Republicans will continue to benefit from a hyper-conservative court as a result of having packed the court during the Trump administration. Our Supreme Court has never reflected the diversity of the public it serves. For most of our country's history, it has been uniformly white and male. There have been 115 Supreme Court justices. Only five have been women, and only three have been people of color. This utter lack of diversity undermines the court's credibility as a democratic institution. The question before us is how many senators will help address this crisis.
Biden plans to announce the nominee by the end of February. How that nominee is subsequently treated by the public, in the press, and by the Senate will say a lot about where we are as a country — and about how people view our highest court. A party-line vote on her confirmation will not affect the outcome, but it will affect whether the legitimacy of the court is further eroded.
Already we see racist remarks being made about Biden's commitment to nominate a Black woman and about potential nominees. Such remarks underscore the racism and oppression that Black women have and continue to face in this country. And they underscore why we need a diverse Supreme Court, with justices who understand from their own lived experiences the racism that still permeates our laws and legal system.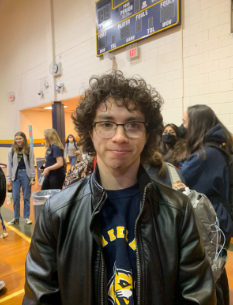 Senior, Elian Fabbrini, understands how this new justice could help the supreme court, He says, "Having an African American judge can give another perspective to how the lives of African Americans [are] and could give a more rounded out opinion when looking at a case, or voting for a case. But even then, the majority is still on the conservative side- so maybe her presence wouldn't change the outcomes of most." Also, "He clearly wants to have this nominee out before midterms start, so I think he's moving at a good pace; his pace is expected." Also, "It could give inspiration to young African American youth- like 'Hey! You can go into politics, law, legal matters.'" He also states, "I know that if I saw Latin representation in legal matters like a Supreme Court Justice, I would feel inspired and might have looked into that [law] career."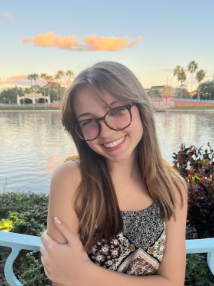 Alexis Allen, a Junior, stated, "I think having a female African American justice is a huge step forward, because we don't see a lot of representation like that, not only in the supreme court but also in a lot of our governing body. I think very technically, the supreme court is a very powerful part of the government. So to see representation in a sector so powerful is really great." Also, "I think it's perfectly fair [how fast Biden is moving to find a Justice] considering how fast Trump and the republican party moved to get Amy Coney Barrett. They honestly moved much faster than Biden." Also, "By adding more representation, you are expanding more input and insight to the country."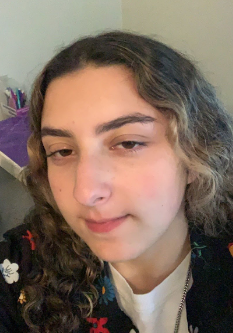 Ava Braiter (11), "Joe Biden nominating a woman of color to be the next supreme court justice is a major step forward because this will be the first time that four women have been on the supreme court at the same time. In addition, this will be the most people of color in the supreme court at the same time. This will impact the outcome for future supreme court cases for the better- since there has always been a lack of diversity in the supreme court." She also states that Biden will likely choose a liberal candidate, as he is replacing previous liberal Justice Stephen Breyer. She also thinks rulings will be pretty similar as the majority of justices are conservative. However she did point out, "If the future supreme court justice is more radical or more moderate than Breyer, it could impact future cases- but overall will have little changes."