Music: Doja Cat "Get Into It (Yuh)" Music Video Review
Doja Cat has released the official music video for the hit single, "Get Into It (Yuh)" from her 2021 studio album Planet Her.
Global superstar Doja Cat released a music video for her hit song, "Get Into It (Yuh)," two weeks ago. This comes two months after she released a music video for "Woman", another popular single from Planet Her. The music video features sci-fi and space-themed visuals, pink and chromatic styling, along with a minor subplot that ties the music video altogether.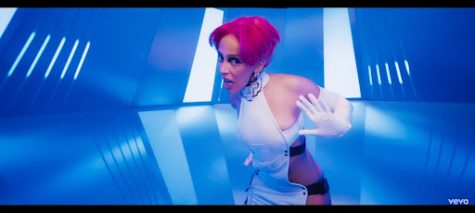 In the music video, we see Doja Cat on a quest to rescue her cat, Starscream, from a group of space pirates. She embarks on a mission, joined by four men in orange chromatic jumpsuits, and boards the pirate frigate. She and her crewmates manage to defeat the pirates with an ensemble of dance moves; the final blow is delivered by Doja Cat who slaps the pirate onto the ground. With Starscream recovered the music video fades out with a shot of the galaxy and a pink contrail left behind from Doja's starship. Apart from the subplot, the styling in the music video was over the top, with Doja Cat as the centerpiece in a series of outfits. She'd appeared as an empress, popstar, and warrior all at once. Students at Wheeler seem to hold similar opinions as well.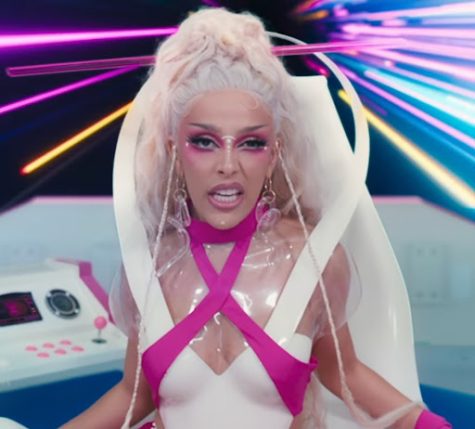 "The outfits are really cool. The stylist did really well and all the tech aspects are insane," says Madeleine (10) a member of theater tech. She also had comments on Doja as an artist, ". . . she's really talented, she's an all-rounder, to be honest. She has a (good) personality which is why a lot of people like her too." Words that were also echoed by AVID member Kayla (10), "Doja is a really loveable artist making her craft even more amazing. In the music video, you see so much of Doja's free-spirited and enjoyable personality." In further regard to the music video, Kayla added, "I love the theme of it, it goes with Planet Her's space theme very well. I love that Doja is a woman in charge."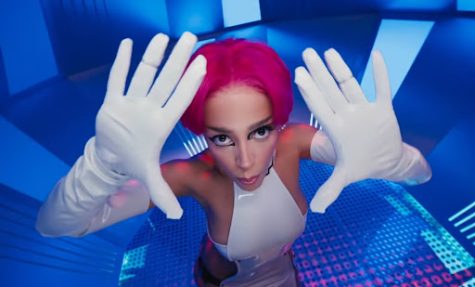 Others also had similar remarks to make about the music video. Adrien (10) said, "I think it has good graphics, great camera tracking, and good CGI. I like the story, it's good and easy to follow. I think it's a powerful message because it shows Doja is not afraid to be herself…". In the words of Devin (10), "It popped a lot. The colors, people, and outfits had a lot of popping colors. Her appearance in the video made her the center of attention, she's a leader in every scene."
What do you think of Doja Cat's new music video? Watch it here