Is Groundhog Day a Myth?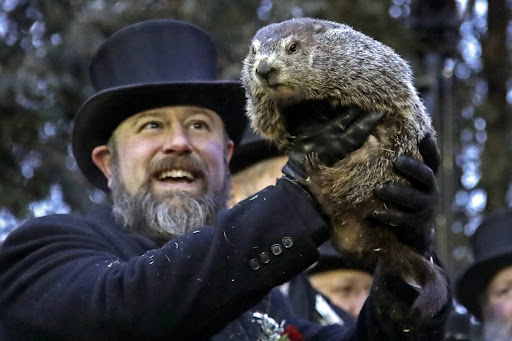 Groundhog Day has been celebrated for hundreds of years. This holiday started in the 1800s in Puxtasutawey, Pennsylvania. The idea was that if Phil could crawl out of his burrow and see his shadow, winter would only last for six more weeks. If that was not the case, spring would come earlier. After Christmas, most people try to find a way to keep their minds occupied. Usually, this happens when they have something to look forward to. When the seasons change, it tends to feel like the energy shifts. Everyone's smile starts to seem brighter. People jump at the chance to trade their winter coats for shorts and flip-flops. For most students, the beginning of spring means that they are closer to their summer break. They get to stay up later, go out with their friends, pick up old hobbies, and forget all about the stress that comes with school. Groundhog Day has stayed an American tradition because it gives people an excuse to come together. It is so easy for people to get caught up in their world that they miss everything that is going on around them. This holiday forces Americans to slow down and be present.
Yet, some people do not think Groundhog Day deserves much attention. Sometimes, it is hard to acknowledge that something can seem irrational while being enjoyed. Since there is no real science behind this holiday, it tends to be overlooked. As society continues to advance, certain ideas are becoming easier to dismiss. If a groundhog could determine the end of winter, it would almost be like saying pigs can fly. Now that people are well informed, it is not surprising that they are reluctant to put their faith in these theories. Because there is no evidence to support the claim that Phil has magical powers, it can seem like a hoax. Most Americans begin to ask themselves why they should believe in something that can't be proven. As people grow up, they start to lose interest in fairytales. This is because they are able to differentiate between reality and fantasy. As nice as it is to believe Phil has control over the seasons, it is most likely untrue.
When asked, Angelina Burwell (12) said, "I don't know much about Groundhog Day or celebrate it, but I do believe in Phil's powers! He's usually right. I think it's a nice holiday because Phil is so so cute. It's worth celebrating, but I don't know anyone who has strong opinions about it." Another student, Careen Brown (9) added, "I don't celebrate it, but I do check online whether or not he saw his shadow… I think it's cool." This shows that some people believe that Phil is special and look forward to hearing about his predictions. Oluwatomiwa Adeyeye (11) stated, "People might be skeptical about his ability to tell us when winter ends. Gia Benton (12) also commented, "No, it is not real. This holiday would be better if it had food." Many people might agree that they do not think about Groundhog Day often. If they happen to see it on the news that is one thing, most Americans would rarely seek out this information on their own.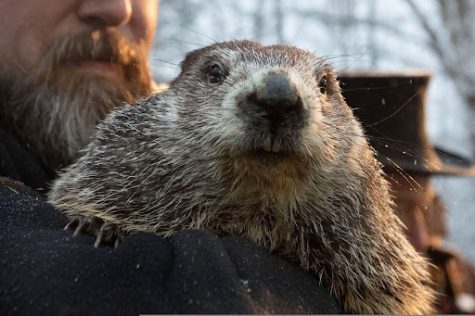 All in all, Groundhog Day should not be taken seriously. For some, this holiday is an excuse to still believe in a fairytale. For the majority, it is just another day in the year. It is nice, though, to think that it used to be a real celebration. At one point, people would travel from all over to see what Phil would do next.