2022 Prom Price Tickets Met Gala Edition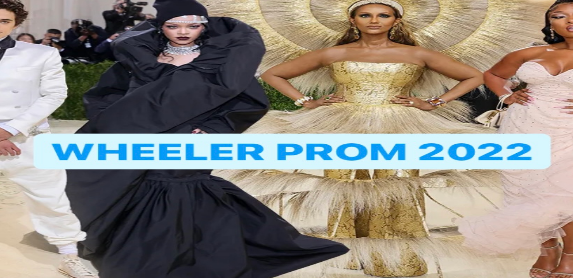 This time of the year, is the year wheeler students go bizarre, besides finals week of course. Everyone, especially the ladies' stress radar, reaches the rooftop. Searching for the perfect dress and the perfect date. Though, each year the prices would change. This year 2022 seniors tickets start at $60 and are going up to $75. Whilst underclassmen who want to attend have to pay $80 for the ticket. People have their many opinions and comments about the prices. Some believe that the price is just right and others strongly disagree. " It's at a discount right now, so people have time to purchase their tickets before it goes up", Jourden Moore, senior says. And Curtis Huffman, also a senior, argues that, " Regardless of the discounts I think they should lower the price. The price increase doesn't make any sense, it shouldn't be discounted and then go up".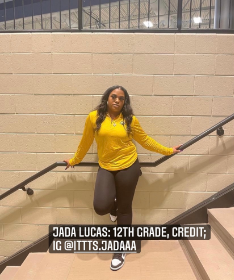 Looking in the rule books explains that any student that graduated in December can not be allowed to attend. Any guest must have an active student ID from their school, as graduate students will not be considered a high school student and cannot attend. This upset a lot of students, since many of their friends graduated in December and cannot enjoy prom with them. Is this fair? " This isn't fair at all, it's prom..they're not going to have one in college. It's literally what everyone was excited for when we all entered highschool together. I don't get why other kids from different schools can come, but our own students who graduated just a few months ago can't suddenly go, like that's literally weird", Blossom Nzenwata, a senior complains. Not only that, it also requires that "Students who received 10 days of OSS or more during spring break 2022 semester, will not be able to attend prom. If you decide to buy a ticket it will not be refunded."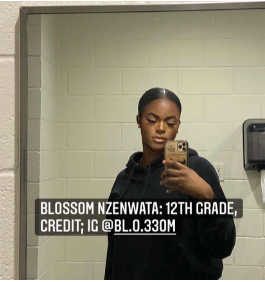 With the OSS requirement, everyone will have many different opinions about it. Just like with the prices and everything else. This was one of the most touchy requirements a few people argued. One of the prom committee coordinators Ms.Lewis believes that it is unfair. " I think everybody should because it's a really good experience and you don't want to look back on it and regret the fact that you didn't go. That's the last really big party with everybody, and you know on graduation you won't see some of these people again, so you really want to have that time to celebrate one last time". Though there are consequences for every action, this just happens to be one of them, that every wheeler student should follow. As the interviewers received all the information, prices, and requirements for prom, they all still want to attend the special event. " Yeah everyone has their own opinions on it with the price and all, everybody is still gonna' go regardless. Bro it's prom, you simply can't miss out, even though there are some people that can't go, but for those who can and cannot decide if you don't want to go I say go! It's going to be so fun, this is our last year in highschool. Why not spend it doing something you won't regret in the future. Plus we're going to look so cute, the theme is literally a Met gala, it can't get better than that" Yvohna Noel, a senior, responds.