Rolling Loud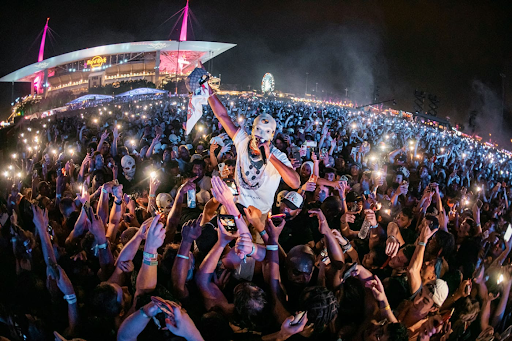 Rolling Loud is the most prominent hip-hop festival globally, annually putting together a lineup of the most famous and most influential acts in the hip-hop genre. The festival originated in Miami, but Rolling Loud has expanded across the country and beyond, spreading its take on the contemporary rap scene globally. Rolling Loud is a three-day festival on July 22, 23, and 24 in 2022. The first Rolling Loud was in 2015, making it one of the youngest fast-growing festivals to exist. Regardless of being a new festival, Rolling Loud does not disappoint when attracting big crowds. Since its release, it has become a hit among teens and young adults, bringing up to two hundred thousand people each day of the three-day festival. Owner and co-founder Matt Zingler claim Rolling Loud can grow at such a fast rate because of all the revenue they receive every year from their fans and supporters. Rolling Loud also gets many donations from wealthy individuals each year to help the festival be even more successful.
Ever since Covid-19 became a part of our ordinary lives, many businesses have had to adapt to the new lifestyle we live in now, including the Rolling Loud festival. Rolling Loud, like many festivals, requires proof of vaccination. This ensures that fans who attend are the safest they can be from the virus. This rule was also implemented to encourage citizens of the cities Rolling Loud is located to get vaccinated and increase the country's vaccination rates. Another law Rolling Loud strictly enforces is what type of bags are brought into the festival. There is a strict style and size rule, such as no backpacks, no oversized bags, and transparent bags. This ensures the safety of everyone that attends the festival because it prevents people from bringing weapons.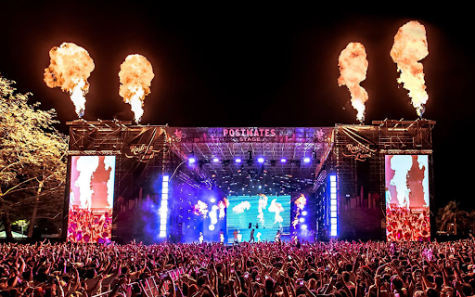 What are your thoughts on rolling loud? Isabelly Cizerza, a senior, "I think rolling loud is fun and probably the best festival around right now because of the quality performers they bring each year. The tickets are super cheap for the number of great artists you see which I appreciate." Another Senior, Amblessed Nzenwata, "I've never been to Rolling Loud, but I've always wanted to go because it always has my favorite artists and performers. Also, seeing all the pictures and videos people post makes it look fun. Senior Gabriella Znoj, "Experiencing Rolling Loud first hand is a once in a lifetime experience. Everyone's energy is so good, and everyone is positive, friendly, and fun. What I enjoy most about Rolling Loud is the fact everyone can be themselves because it is such a welcoming place with the nicest people."
This year, the Rolling Loud lineup brings all of the top artists together to create a festival like no other. The Miami 2022 festival is bringing together Kanye, Kendrick Lamar, Future. Lil Uzi Vert, Gunna, City Girls, and many more big names. Which artist on the lineup would you be most excited to see? Kayli Kelsh, Senior, "Out of the whole lineup, I would probably be most excited to see Lil Uzi Vert. In all of his shows, he has always brought out great energy and performance, and that's exactly what I am looking for if I ever go." Another Senior, Mikey Gravette, says, "I would choose Kanye, I went to his listening party, and it was the best experience ever. I have always been a huge fan of Kanye, and seeing him in a real concert would be the best experience of my life." It is nearly impossible to criticize Rolling Loud, and it forever will hold the title of being the most fantastic Hip Hop music festival in the world.