Wheeler Marching Band Goes to Hawaii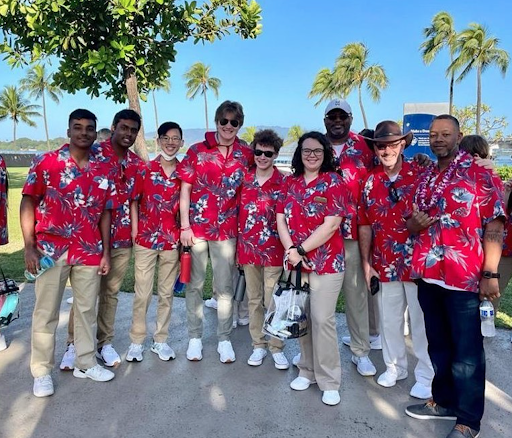 March 29th is Vietnam Veterans Day, dedicated to those who served in the Vietnam War – which took place between 1955 and 1975 to stop communist forces from spreading throughout the rest of Asia. A national parade is taking place in Hawaii to show respect to Vietnam Veterans, which the Wildcat Pride band had the honor to march for. JROTC units, bands, and choirs from other high schools throughout the country will also participate in the parade alongside our band members. This is a once-in-a-lifetime opportunity given to our talented and dedicated peers, giving them a headstart into their spring break. As of March 28th, they've been enjoying their early week off in Honolulu – Hawaii's busy capital. Wheeler was one of the only schools in the county that were approved for the trip, while it's unfortunate that bands from other schools such as Walton and Lassiter weren't able to join us.
Patrick O'Neal, the mellophone section leader, joined his friends on the trip. He's excited about what the week will bring him.
"I really want to see Pearl Harbor," he said. "I can say I'm pretty excited about this trip." He had also jokingly commented on how he had to pack the night before the trip and how difficult leaving for the airport at 3 A.M. will be, considering that Internship and Research keeps him up at night. While this may be the case for Patrick, his bandmates are struggling to adjust with the time change since Hawaii's time zone is 6 hours behind EDT, which stands for eastern daylight time. Some say they caught themselves sleeping in at unusual times like 7 PM and then waking up at 4 AM on their first few days in Honolulu.
The band's drum major, Talha Ali, joined the band on this memorable trip. "I'm also looking forward to seeing Pearl Harbor." he says, commemorating his personal achievement as the drum major this season, where the marching band won first place in a competition that took place earlier this year, all due to his contributions.
Ebrahim Pascal, one of the band's alto saxophone players, comments on his current experience in Hawaii.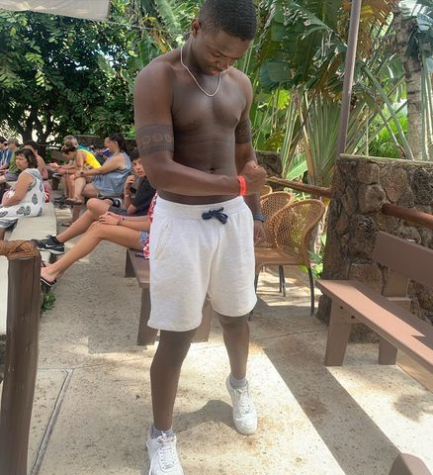 "The scenery looks amazing, these views are breathtaking. Not many people can say they've been here." he boasts about his experience there. So far, Ebrahim has gone snorkeling and kayaking with his friends, making the most out of his trip already. He even recreated the iconic Jack and Rose scene from the Titanic with his friend Nathan Harris on a boat.
The trip would've been impossible to have without the help of the band's booster club, which was in charge of the finances that help support the Wildcat Pride. Fundraisers were held throughout the school year, such as selling Chick-fil-a biscuits in the morning and Indian River fruit for the 40th year in a row, to ease the expenses for each individual. The cost per attendee averaged up to around three thousand dollars for nearly two weeks overseas. With around a hundred or more band members on the trip, including the band directors and chaperones, the total cost of it would've summed up to three hundred thousand dollars.
Talha agreed that finances were one of the band's biggest concerns for the trip, worried that not having enough money would be a major factor in canceling the trip.
"The biggest obstacle [towards Hawaii] is just the finances." he said, although he was pleased with the band's success. "We really had to work hard on fundraising but I'm glad we made it happen."
Other students agreed that the trip costs took a chunk out of their wallets, especially for those who thought about being on the trip. One member commented that he couldn't make it to Hawaii because he recently wrecked his car, having to pay off the expenses for the damage. Safe to say, it was worth the investment into the trip as participants spent the entire week exploring what Hawaii has to offer.
On the other note, the Wildcat Pride Marching Band did so well as they have prepared themselves for the Vietnam Veterans Day march for weeks now, anticipating that since this may be their first time since the pandemic that they've marched in an actual parade. They've already marched with participants on March 29th in Oahu, from Kalakaua Ave to Kapiolani Park from 6 P.M. to 8 P.M. in the Hawaiian time zone. Later this week, they'll be returning home from a week full of fun in Honolulu, Hawaii.