A Kardashian Conspiracy: Pete and Kim staged?
After nine months of dating, Kim Kardashian and Pete Davidson called it quits on their relationship. The couple went their separate ways around the very first week of August. Coincidentally Kim's sister, Khloé Kardashian, had her second baby during the first week of August. Many believe the breakup announcement was made to stir attention away from her having the baby. People thought this because Khloé received a lot of backlash for having another baby with her ex-boyfriend, Tristan Thompson. These events led to a conspiracy about whether any of Kim Kardashian and Pete Davidson's relationship was real.
Kim Kardashian is an influencer, media personality, and businesswoman. Her family became well known because her late father, Robert Kardashian, was OJ Simpson's lawyer. Kim started to gain popularity as she became Paris Hilton's stylist and friend. However, fame struck when she and her family got their TV show "Keeping up With the Kardashians." Since then, Kim has been a substantial influence on pop culture. After her split with the famous rapper, Kanye West, rumors about her new dating life sparked. Pete Davidson is a comedian and actor mostly known for his former skit on SNL. After Pete and Kim shared a kiss in their skit on SNL, the dating rumors started to spread.
Although rumors of the dating couple started mid to late October, their relationship was not confirmed until early February. Therefore, many people believed and still believe that their relationship was a publicity stunt and staged. Many people thought this because Kim's new show, "The Kardashians," was going to be released soon. Another reason it is believed that their relationship was staged is because of the mass casualty incident at Astroworld. Astroworld festival is a music festival run by famous rapper Travis Scott. Last year on November 5th, when the festival was held, things got out of control and led to 10 deaths and multiple injuries. Since Travis Scott is involved with Kylie Jenner, Kim's sister, led to a lot of bad publicity for their family. Shortly after the tragic event, Pete and Kim were seen on more and more outings. This led people and fans to believe that their relationship was a publicity stunt to take away attention from what happened at Astroworld.
Pete and Kim have had other relationships that many people believed were staged. For example, after Kim Kardashian and Kris Humphries divorced in 2011, it was thought to be produced or faked because she filed for divorce shortly after. Many believed that Pete Davidson and Ariana Grande affected their relationship as well. They thought this because of how briefly they dated. As Pete and Kim go their separate ways, lots do not know what to believe about their relationship.
Leon Bencosme, a senior at Wheeler, says, "I think the beginning of the relationship was staged because that's how it works with all celebs, but I do think they fell for each other during the PR stunt and broke up because they realized they did not know each other well. I think they will get back together in the future."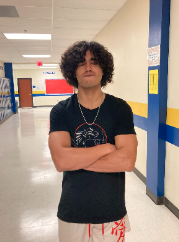 "I think it was staged because there is no way Kim Kardashian looked at Pete Davidson and thought he was attractive" – Taylor Bache, 12th grader at Wheeler.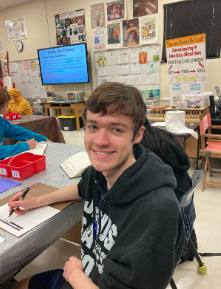 JV Linhares 12th grader at Wheeler, says "I think that their relationship was real because Pete is a really funny guy, and I think Kim was attracted to his personality."