Rishi Sunak Elected as British Prime Minister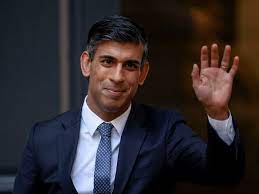 For the last few years, British politics can be characterized as tumultuous, with a series of unpopular prime ministers and their even more unpopular policy decisions which have led to an all-time low in the perception of the government as a whole.
This is Great Britain's third prime minister in four months. First, Boris Johnson resigned following the outbreak of scandals including sexual abuse allegations as well as attending large parties during the height of the pandemic. At this time, Great Britain disallowed such gatherings by law; the sitting prime minister had never broken one before him. People around the world still make a mockery of the decisions he made during his time as the leader. Ewuraba Buckle (12) comments, "Boris Johnson is like the Donald Trump of the US but sometimes he's even worse." Vachan Patel (12) says, "Boris Johnson is one of the dumbest world leaders I've ever seen." Later, he apologized to the Queen for another gathering held on the eve of her husband's funeral. Before this, his policy of Brexit was extremely polarizing. He ultimately resigned in July after many other members of his party were caught in scandals similar to his own.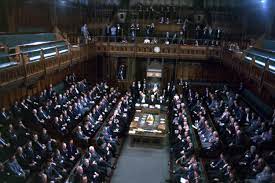 After this, another election was held for the Conservative Party leadership election, as they were still in power after Johnson left. Liz Truss defeated Rishi Sunak by a relatively large margin. Truss oversaw the Queen's state funeral and attempted to tackle the ongoing cost of living crisis and energy supply crisis. Her plan was the Energy Price Guarantee, which would limit energy prices for households, businesses, and public-sector organizations. She would find the funds by implementing large-scale borrowing and tax cuts on a mini-budget. The mini-budget was widely criticized and largely reversed when it led to financial instability. As she faced growing criticism and loss of confidence in her leadership, Truss announced her resignation as Leader of the Conservative Party on October 20th. Even if she hadn't been caught in serious allegations like Johnson, she was still wildly unpopular because of polarizing policy decisions.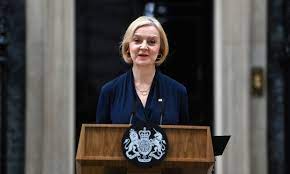 Finally, Rishi Sunak, who ran against Truss previously, was elected prime minister after running unopposed for the Leader of the Conservative Party. Unlike his predecessors, there is an air of respect that Sunak has from the global population. One of the biggest reasons is that he is a first-generation British Indian and the only person of color elected as prime minister of the U.K. The policies of Sunak are more centred, as he supports conservation and environmental measures. He also supports the LGBTQ+ community but has been said to pander to is older voters by attaching a disclaimer of "biology" with his support.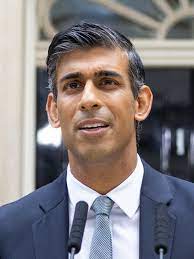 Sunak is commended for his breakthrough in British politics as a person of color. Many South Asians are proud of the fact that a country whose history is so deeply entrenched in colonialism and imperialism has been "conquered" by a non-white individual. Arnav Chokshi (12) exclaims, "Now we [Indians] colonized them!" Even if this feeling of sentimentality is valid to some, some also criticize Sunak's policy and questions whether this a step forward. Nandu Polavarapu comments, "I don't know if this is a good thing. He's still conservative, and now if he messes up like the prime ministers before him, he might be blamed because he's Indian."
Through all of this, Sunak's election is historical for a number of reasons, and it may not be fair to make these judgements based on his South Asian, conservative, and affluent background. Only time will tell whether or not he is able to live up to the wildly contradicting expectations the world has for him.