The Super Bowl Faceoff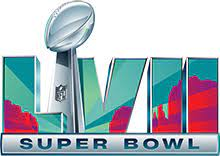 The Super Bowl is one of the most highly anticipated events of the year and this year is no different. People all over the country are gearing up for the big game, filled with excitement and anticipation for what promises to be a thrilling match-up.
Some fans are focused on the athleticism and skill of the players such as Joe and Dev. They are supporting Jalen Hurts and are eager to see him in action. They are also making predictions and placing bets on the outcome of the game with each other.
Others are drawn to the halftime show such as Alexis, who said "Rihanna is my favorite artist". This year's lineup also promises to be a high-energy affair, with rumors of other special guests and jaw-dropping stunts.
For some, the Super Bowl is a chance to come together with friends and family, share in the excitement of the game, and enjoy good food and drinks. It's a time to relax and forget about the stresses of everyday life, cheer on your team, and soak in the electric atmosphere.
Regardless of why people are tuning in, one thing is clear: this year's Super Bowl is set to be a memorable event, filled with excitement, drama, and plenty of thrills. So grab
your snacks put on your favorite team's jersey, and get ready to enjoy the game!