Lana Del Rey: A New Chapter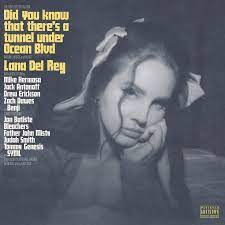 Lana Del Rey's new album, "Did You Know There's a Tunnel Under Ocean Blvd" will be released on March 24th and has created quite a buzz among her fans. The album, which comprises of nine tracks, has been long-awaited by her followers since it has been around two years since the release of her previous album. It was announced earlier in the month that Lana would be releasing a new album, and since then, people have been eagerly waiting for it.
Lana Del Rey's New Album Cover (Pitchfork)
Some people have been excited about the new album, while others have been indifferent. Vachan Patel (12), a die-hard Lana fan, says that he has been counting down the days until the release of "Did You Know There's a Tunnel Under Ocean Blvd." "Lana's music has always had a special place in my heart, and I know that this album will be no different," he says. "I can't wait to hear her new music and see what she has in store for us."
Vachan Patel (12) on the Left (Aryan Chadha)
On the other hand, Derek Nguyen (12), who is not a fan of Lana Del Rey, is uninterested in the new album. "I've never been a fan of her music, and I don't think this new album will change my mind," he says. "I'm sure her fans will love it, but it's just not for me."
Lana Del Rey (Pitchfork)
Alexis Allen (12), another fan of Lana, is excited about the new album but has mixed feelings about it. "I love Lana's music, and I'm looking forward to hearing what she has to offer on this new album," she says. "But at the same time, I'm a little hesitant because I don't want to be disappointed. Her previous albums have set such a high bar, and I'm afraid this one won't meet my expectations."
The new album features some of Lana's most personal and vulnerable lyrics yet. With songs like "Tunnel Vision" and "Underwater Love", it is clear that she has poured her heart and soul into this album. Fans of her music will undoubtedly find something to relate to in this latest offering.
In conclusion, while some people may be indifferent towards "Did You Know There's a Tunnel Under Ocean Blvd," there are plenty of excited fans who have been eagerly anticipating its release. With its introspective lyrics and haunting melodies, it will surely be another successful album for Lana Del Rey.