Senior Spotlight: Angie Zhu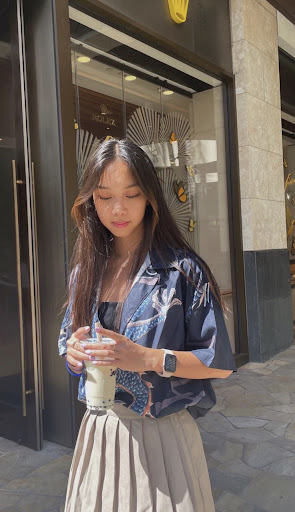 As the newest member of Wheeler High School's Journalism team, senior Angie Zhu is excited to bring her unique voice and perspectives to the school's paper. Despite it being her first year in the class, she already brings a wealth of writing experience and a passion for creative storytelling.
When asked about her decision to join Journalism, Angie explained that she was drawn to the class because of her love of writing and her desire to improve her skills. She is excited to explore new genres and styles of writing and to collaborate with her fellow journalists to produce compelling stories for the school community.
Outside of the classroom, Angie enjoys playing tennis, reading, hanging out with friends, and going to the gym. She also describes herself as a feminist, cat lover, and funny person, with a keen sense of humor that is sure to bring a unique flair to her writing.
In terms of music, Angie is a big fan of Joji, a Japanese-Australian singer-songwriter known for his unique blend of R&B and lo-fi hip hop. She appreciates his introspective lyrics and the emotional depth he brings to his music.
"Angie is one of the most talented writers I know," said Jaycee H. (12) "She has a way with words that is really special, and I think that's going to serve her well in Journalism. I'm excited to see what kind of stories she comes up with."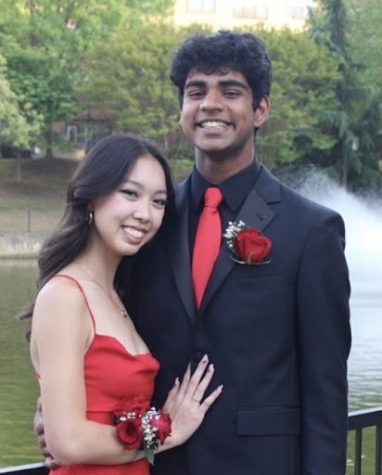 Rithu H. (12) echoed Jaycee's sentiments, adding that Angie's passion for writing is contagious. "Whenever I talk to Angie about writing, I can see how excited she gets," said Rithu. "She's a really good friend and I love playing tennis with her!"
As she embarks on this new journey in Journalism, Angie is eager to learn, grow, and contribute to the school's paper. With her passion, creativity, and unique perspective, we are sure to see some amazing stories from her in the coming months.