Trumped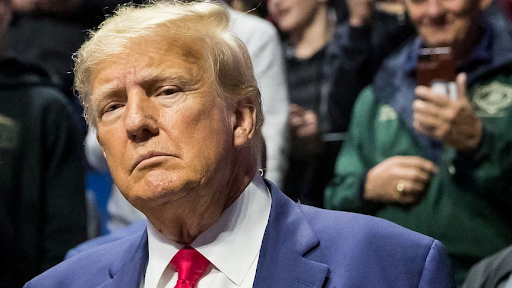 Three years after his last day in office and two years after his impeachment, Donald Trump has made headlines again with the potential of his arrest. The former president has been under investigation for the past five years on a few levels. The Department of Justice has appointed a special counsel to investigate the classified information found at his Mar-a-Lago estate in 2022 as well as his efforts to interfere with the 2020 presidential election. Further, in New York, the state attorney general is suing the Trump Organization for lying to lenders and insurers about the extent of its assets, and the Manhattan district attorney has been looking into the alleged payments of hush money to Stormy Daniels, who Trump allegedly had an affair within 2006. And closer to home, the district attorney in Fulton County is considering charges on Trump for overturning the 2020 election there. Based on this, an indictment would be a long time coming. But the specific crime he is currently expected to be charged with is the hush money paid to Ms. Daniels to keep her from exposing their affair.
The subject of indictment has been somewhat of a hot topic around Wheeler. Some were excited about the potential arrest. "It's finally happening," says Zen Lim (10), "I'm just surprised this is the crime he's getting charged with. I feel like the other stuff he did was way worse." Ella Brannen (12) added, "I feel like Trump has caused a lot of harm to a lot of people directly and indirectly, so if he is arrested, I wouldn't be mad." But others, like senior Katie Castellow, are thinking about the repercussions of an indictment. "I think a lot of people have been waiting for this to happen," she says, "but [Trump] has a lot of loyal followers, so there is probably going to be some kind of conflict." Her sentiments are not irrational, in fact, Trump has called for demonstrations to protest his arrest, much like his call to action before the January 6 insurrection. He posted, "THE FAR & AWAY LEADING REPUBLICAN CANDIDATE AND FORMER PRESIDENT OF THE UNITED STATES OF AMERICA, WILL BE ARRESTED ON TUESDAY OF NEXT WEEK. PROTEST, TAKE OUR NATION BACK! [sic]" to his social media platform, Truth Social. "People are crazy," says Alexis, "I think Katie makes a good point. We should be worried about what people will do if the man they follow so closely gets arrested." But for Trump, this devotion has increased his campaign fund. The idea of a potential arrest has supporters trying to help in any way they can. Specifically, Trump has seen massive donations in the past weeks. "It's almost like he's using it to his advantage," says junior Lyon Schoenthaler, "I think his philosophy is 'any publicity is good publicity' and, I mean, it's working." These donations have been viewed as a means of loyalty and support.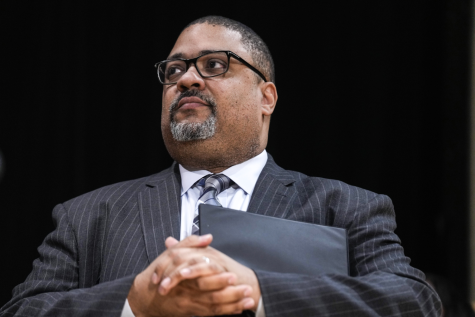 Mr. Alvin L. Bragg is the district attorney responsible for the indictment. It is unknown when a verdict will be announced, but it is reported that Trump was called to testify recently, indicating the case may be coming to a close soon. If convicted, Trump would be the first US president to face criminal charges. However, he would still be able to run for office in 2024, as he has mentioned doing previously. But the question must be raised: will the American people vote for a criminal running from prison? All in all, if he is indicted, it is safe to say that Trump will have been trumped.