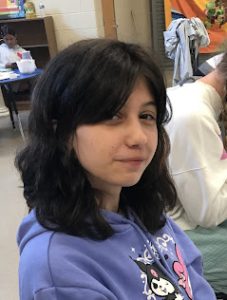 The Horticulture Club or FFA (Future Farmers of America) Chapter at Wheeler is a part of the National FFA Organization, an organization dedicated to promoting agricultural education. Students grow plants in the greenhouse and garden and participate in regional and statewide competitions. The club also helps students better understand agricultural science, animal care, and plant sciences. When asked about his favorite activity the class does, Mr. Dezern, the teacher of the horticulture class, says that the club goes on a field trip to the Georgia State Fair every year. "It's nice to see the agricultural contributions from around Georgia," he says.
"It's like a more advanced environmental science class, "says Emerson Dalba (9), a horticulture freshman, when asked to describe the club. "I like that you go outside and do hands-on stuff, and it's not just textbook work."
When Julius Pearson (12), a horticulture senior, was asked about his favorite activity from the class, he said he enjoyed making data sheets for plants. The Horticulture Club is for anyone interested in plants and agriculture. They welcome students from any grade who aren't afraid to get their hands dirty.