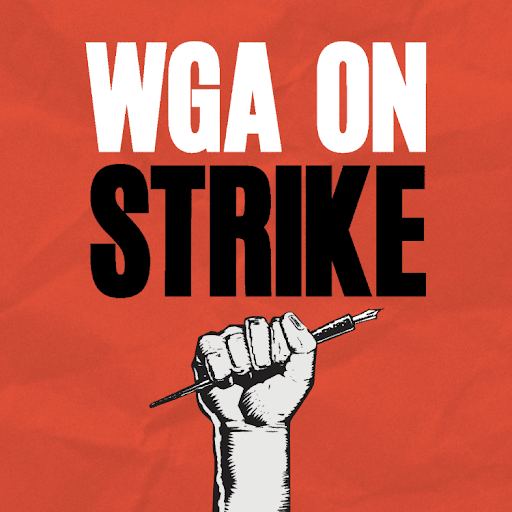 On Sunday, Sept. 24, a 148-day writers' strike ended (New York Times). The strike included members of the Writers Guild of America (WGA), who demanded higher royalties, mandatory staffing of TV writing rooms, and safeguards from AI.
At midnight on May 2, 2023, the Writers Guild of America went on strike, demanding an increase in pay and long-term payments, staffing requirements, protections from AI, and shorter exclusivity deals. This strike marks the end of the previous contract issued in 2008, after a 100-day strike in 2007 (USAToday). When teachers were asked about the reasoning behind the strike and whether or not they saw it coming, most did.
""It was overdue and preemptive. In any form of art, the artist is always the one who is left out in who gets paid, and with AI, they need to say something," Mr Rembert (Art) said.
Mr Brown (World History) commented. "I understand a lot of people are losing jobs, and I understand that's a reason to go on strike, and I think it's necessary because, with this new technology, they're going to have to create a whole new system. And so I understand why they did it and think it was necessary."
The WGA listed a set of crucial demands reflective of the evolving landscape of the entertainment industry. Foremost among these was the call for protection against AI. Because of the growing technology, the WGA mainly sought to be replaced by something other than AI.
"The biggest thing for me was the AI, and I'm still not sure how that's gonna end up, but I think that will be the next big battleground." Mr. Clemets (English) said.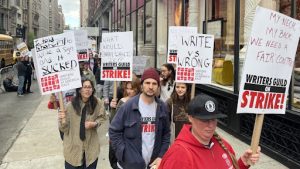 Mr Rembert also commented, "Those who are making money have the power to continue making money, and those doing the work are always getting left out with the AI coming up and now having the ability to create what do we do then? How do we live? Do we get rid of them [the writers]?"
Additionally, the WGA emphasized the importance of payment issues and demanded compensation. One of their main objectives was to secure better residuals, ensuring fair compensation for content distributed through digital platforms. The WGA argued that given the increasing prominence of digital media in the industry, it was only fitting for writers to receive a more substantial share of profits generated from online streaming and downloads. Additionally, negotiations were focused on obtaining shorter exclusivity deals that would provide writers with greater flexibility in their contracts. This request recognized the changing content creation and distribution dynamics, allowing writers more freedom to explore various projects and opportunities. These demands collectively demonstrated the WGA's dedication to securing improved terms for writers amidst an ever-evolving entertainment landscape. Mr. Rembert pointed out that the residuals stuck out to him in the first place.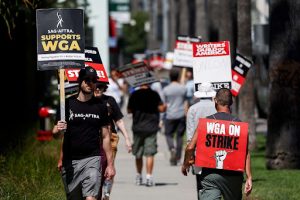 Numerous television shows, films, and digital platforms were halted during the 148-day strike as writers from all branches of the Writers Guild united in solidarity. As a result of the strike, premieres were delayed, seasons were shortened, and some projects were shelved indefinitely. With streaming giants becoming dominant players, writers' demands led to a reshaping of the working conditions they have to endure.
When the WGA finally received terms they were happy with, the writers' strike could be declared over.
Mr Brown stated he is "excited for the people in the movie industry to get back to work."
However, there are likely to be future strikes coming.
When asked if the new terms were fair, Mr. Rembert said, "They are fair now, but I don't think they are going to be fair in the future."
"If studios keep trying to use AI or generative text to create new shows and scripts, then another strike will come." Mr Clements said.