School libraries are being put on trial. Over the last few years, book bans and censorship in school libraries have been soaring. According to PEN America, more than 1,400 books have been banned in the 2022-2023 school year, a 28% increase from the previous 6 months. More and more books are being challenged, reviewed, and removed from libraries. An overwhelming majority of these challenges target books that are by or about LGBTQ+ people or people of color, claiming them to be sexually explicit or violent.
Most complaints are from concerned parents, or from groups such as NLTE (No Left Turn in Education). These groups post lists of books to "expose radical indoctrination" to parents, who then are encouraged to petition the school board to remove the listed titles. The titles in question are mostly books with queer themes and characters. NLTE believes, "Words such as diversity, equity, inclusion, social justice, systemic racism, human rights education and health education concealed an aggressive, radical totalitarian ideology." They wish to remove any mention of these topics from schools entirely and eliminate discussions of Critical Race Theory, and Comprehensive Sex Education.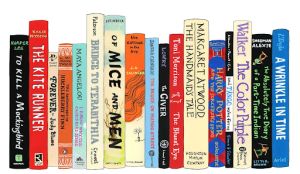 "I believe there is a place for all books in all libraries, because students, with the guidance of their parents, can determine what books they can read," Mrs. Escott, a media specialist, said. She brings up a very important point when talking about censorship. While the parents do have the right to be concerned about what their children are reading, it is ultimately up to the parents to guide their children to make decisions on what to read. "Reading opens worlds of knowledge, and taking certain books out of libraries because of one sentence or one passage doesn't serve our students in the long run."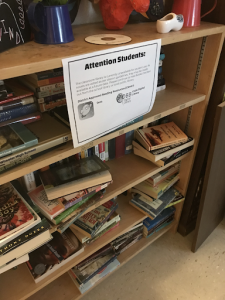 "I find the book bans across America deeply disturbing. As an English Language Arts teacher and avid reader, taking books out of students' hands represents the same idea as taking choice, knowledge, interest away from students," said Mrs. Comstock, an English teacher. "I think the majority of teachers are not abusing their power of offering books that allow students to view themselves in a mirror, out a window, or through a door."
Zara Virani (12), an avid reader, explains how the bans could affect education and children's development. "Kids are gonna grow up sheltered, they're gonna grow up not knowing and understanding to the full extent of history that we've had. and they're gonna be sheltered from things like rape, which are unfortunately very normalized parts of the world. I think that kids should be exposed to that from younger ages, like in high school and middle school so that when they grow up and they're set off into the real world, they know what to do and they're not taken aback by it and they're not taken by surprise middle school and high school are more safe spaces to learn about these things than just out in the real world, and I think literature does a really good job of explaining and teaching it."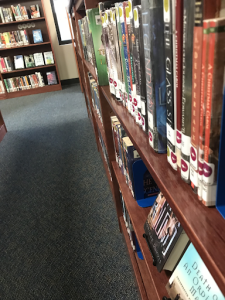 "I think kids will get a really sheltered view while they're younger and then when they're exposed to the real world, they'll be confused and maybe even prejudiced and biased against things they just don't understand." Addison Kowall (12) said.
Mrs. McKinley, the yearbook advisor, when asked what books should not be banned, said "The ones that get banned for social issues that I feel are not inherently bad or dangerous. Like banning something because it talks about different genders or different sexualities, those kinds of things."
According to the American Library Association, 51% of book challenges happen in school libraries and schools, and 48% happen in public libraries.