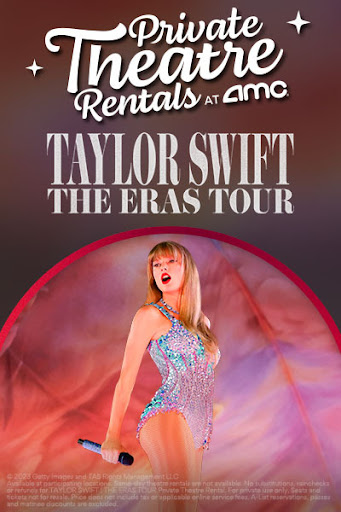 Throughout her career, Taylor Swift has released many albums that showcase her long evolution as an artist and her ability to cut across a wide range of genres. From her self-titled debut album to the genre-bending pop triumph of "1989," Taylor Swift has consistently pushed boundaries and reinvented herself. "Red" displayed a maturity and emotional depth that resonated deeply with fans. At the same time, "Speak Now" demonstrated her prowess as a songwriter, with every track on the album containing writing credits from Swift. With "Fearless (Taylor's Version)" and "Evermore," Swift exposed a new era of music, captivating audiences with her introspective lyricism and evocative storytelling. This array of albums is a testament to Taylor Swift's enduring creativity and her ability to capture the journey of life, love, and experience through her music.
The "Eras Tour," which began on Mar. 17, 2023, was a monumental event that solidified Taylor Swift's status as the musical icon many find her to be. This tour was a unique showcase of Swift's diverse discography. The concert was divided into segments, each showcasing Swift's evolution as an artist. Swift's connection with her fans was palpable as she shared intimate stories and reflections between performances, creating an atmosphere of shared history and mutual appreciation. Sarah Brown (10) is one fan who loves her because of this. "I like her not only because she makes amazing music but because she is super sweet to her fans, and she stands for a lot of things I agree with," Sarah stated, an example of Swift paying for a young fan's surgery. This tour was a great testament to Swift's incredible talent and ability to create music that resonates deeply with listeners across generations.
Now, thousands of AMC theaters across the United States showcase a filmed version of this performance and offer a new version in the theater to those who couldn't make it to the initial tour. The event started on Oct. 13 in the United States and will end on Nov. 5, 2024. Tickets can be purchased on the AMC theater website and are in high demand. This event holds the current record for most tickets sold in just an hour (People.com).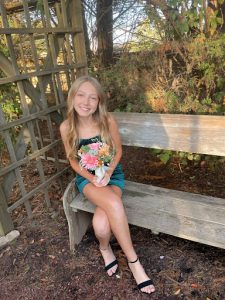 Lizzy Cottrell (10) described a memory about the experience, saying, "I will always remember getting up and singing and dancing with random people." Mary Holifeild (10) also answered, "Everyone in the evermore era all gathering in front of the theater and dancing and singing and staying there for the rest of the movie." Reese Hawkins (10), who also attended the concert, commented, "I just wanted to relive the concert experience and hang out with my friends more."