On October 10, Season 7 of Overwatch was released, with new skins, new and old arcade games, heroes buffed and nerfed, and a rework with Sombra. The season theme is in tune with Halloween, as the holiday is coming soon.
Overwatch 2 is a free-to-play first-person shooter game. You and four other online players face off against another team to either take or defend the point, escort the payload, or fight to take the objectives. I wouldn't personally say that it is an excellent game to play, especially after the disappointment of the cancellation of story mode like we were told we were going to have back when Overwatch was active.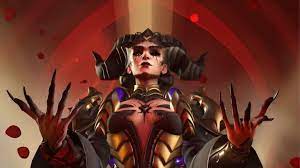 In Arcade, they brought a new Arcade game called the Trials of Sanctuary, a PVE where you have to defeat enemies and four bosses with a limited number of heroes to play. The players can gain upgrades by defeating enemies and bosses. When I first played it, there was confusion at first at what the objective was as after fighting tons of robots, some enemies that were stronger than the regular had shown up, and it was unknown whether they were bosses. Only two had a mini cutscene that had proved to be the boss Wrecking Ball and Moira.
However, my favorite would be the two Halloween Arcade games they brought back: Junkenstein's Revenge and Junkenstein's Revenge: Wrath of the Bride. Where the former is, you defeat enemies and bosses to protect the door with yet again limited characters. The latter is the same premise, but your goal is to rescue the Lord and defeat Junkenstein's Bride.
The new rework of Sombra makes her a more interesting character to play, both nerfed and buffed simultaneously. With a recent attack that does a decent amount of damage, automatic invisibility when inactive, but the loss of placing a translocator and leaving it there now automatically translocates when thrown.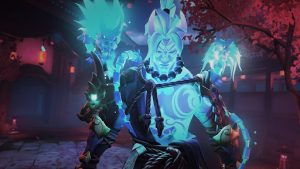 Overwatch 2 is going in the right direction, as it looks like with the new upcoming crossover with Serafim, with new skins for some characters like Kiriko, Sombra, Bridgette, D.Va, and Tracer. The new things Overwatch is bringing into the game lack the fun the old things in Overwatch had.