2020 Election Presidential Debates
The 2020 presidential debates are on Tuesday, September 29, Thursday, October 15, Thursday, October 22, 2020. These debates will be held in universities to keep the traditional process, and the first debate will be in the Case Western Reserve University, Cleveland. The second debate is going to be in Miami's Adrienne Arsht Center for Performing Arts. The last one will be at Belmont University, Nashville. They will begin at 9 pm eastern time and last for 90 minutes without ads. President Trump and candidate Joe Biden will each have their moderator. Chris Wallace will serve as President Trump's moderator and Kristen Welker as Joe Bidens. Presidential debates are important to watch because they express their political beliefs, policies, plans, and stance on specific issues. Voters can care to inform themselves of the candidates to see which one fits their values and beliefs more closely. The main topics of the 2020 presidential debates are chosen and announced by each moderator.
Potential voters and the people can watch the three upcoming debates on significant news stations live streaming it. Viewers should know that when watching presidential debates on the lookout for how the candidates plan to resolve America's most urgent issues and their stance on social issues. Also, when watching, voters must keep in mind how voting for their particular candidate will affect them and their families. Key points to focus on are the coronavirus crisis, an economical solution, social unrest, and significant factors impacting society as a whole. The audience can observe these debates by not focusing too much on the political party and, instead, more on ethical reasons. Watch with a friend over Zoom or with family, and feel free to share opinions to keep an open mindset. Those are ways to ensure that potential voters have received the information that presidential debates are supposed to provide.
President Trump and candidate Joe Biden will be addressing the issues that they believe are America's most top concerns. Joe Biden thinks that America's problems are heavily on dealing with coronavirus, more access to the testing, economy, criminal justice reform, police brutality, and climate change. President Trump believes that America's main issues are national security, foreign policy, the economy, healthcare, curb immigration based on family ties, and education. Those are a summary of the two candidates' main issues they view as the most important in America.
The debates will discuss how they plan to fix the critical problems and what they will do if elected. The audience needs to decide what issues concern them most and how they can resolve them. Then compare that to how their desired candidate will handle it. The presidential debates will be live-streamed on multiple media platforms and will start around 9 pm eastern time. Each discussion will have a brief introduction and carried out traditionally. Both candidates have a time limit, and the audience on whether they will be virtual or physically attend is not confirmed yet. However, don't forget to invite friends to watch it together virtually. Encourage colleagues, peers, and family members to vote.
About the Writer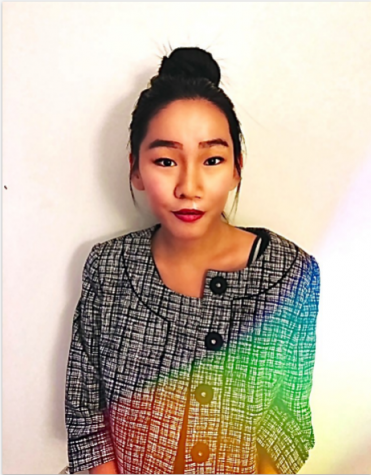 Ashleigh Ewald, Politics Corespondent
Ashleigh Ewald is a senior and has been in journalism for 4 years now. She is excited to continue writing for Wheeler and cannot wait to use her knowledge...