Julian Edelman's Retirement from the NFL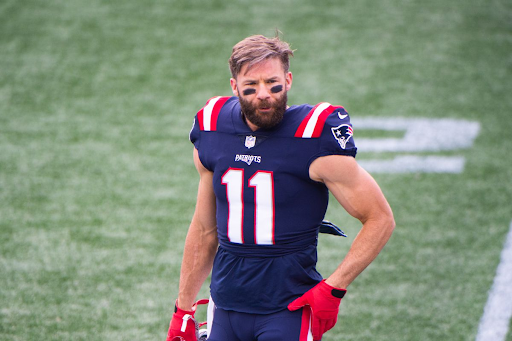 Julian Edelman has been known and recognized in the NFL for being consistent and always coming in clutch for his team in big games. In his eleven-year career, he has put up some of the best postseason stats in the history of the NFL. He ranks second behind the GOAT of receivers Jerry Rice in postseason catches with 115 and postseason receiving yards with 1,412. He has six games in the playoffs in which he has put up more than 100 yards receiving. He had one of his best games in Super Bowl 53, putting up some of his best numbers in the postseason with 10 catches for 141 yards and earning him the Super Bowl MVP. But the most famous plays he is known for and could be one of the best plays and catches of all time was the catch against the Falcons in Superbowl 51 with two minutes left. This catch was huge in their big comeback and maybe one of the best Super Bowl comebacks in history. Edelman caught the ball with two defenders on his back while falling to the ground. It was unbelievable, and he will always be remembered for that catch.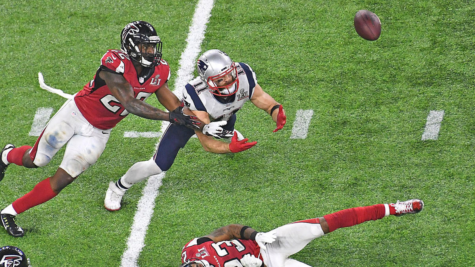 Edelman came out of Kent State University as an undersized shifty dual-threat quarterback. Early in his rookie season, he transitioned to wide receiver, knowing he did not have the size or ability to be on a team as a quarterback. Edelman did not put up any good numbers in his first four years in the NFL due to not starting and battling injuries. But in the 2013 season, he broke out for 105 catches the most of his career and broke 1,000 yards receiving. This year is when he and Tom Brady formed their famous eleven to twelve connection. In their ten years together as teammates, they won 3 Super Bowls together, and his peers have recognized Edelman for being quick, hard to cover, and his toughness on the field. He was Brady's number one target during the prime of Edelman's career. That came to a stop when Brady left to join the Tampa Bay Buccaneers for the 2020 season; he put up some of the worst numbers he had had since 2012, not even recording a touchdown. But this was due to him battling a knee injury in October of 2020 and was never activated back on to the roster for the rest of the season.
I think that Julian Edelman does not deserve to be in the Hall of Fame because he didn't do enough. He ended his career with more than 600 catches and over 6,800 receiving yards with only 36 touchdowns receiving. Too many people these would be great numbers for a player to end their career with and make their mark in the NFL. But these are not Hall of Fame numbers at all; for example, players like Jarvis Landry and Odell Beckham Jr have already surpassed Edelman's career numbers and are only in there the seventh season. He has never been to a pro bowl, nor does he have all-pro to his name, and those awards are important if your name wants to be brought up in Hall of Fame talks. Mr. Sawyer (Athletic Director) states, "I think he should be in [the] conversation for it for sure; I think he put together a heck of a career coming out of college as a quarterback. But Hall of Fame is for the elite of the elite, and if his numbers stack up to those players, then he should be considered." Willie Wilson (11) says, "No, I don't think he should be in the Hall of Fame because he didn't have enough rank in the NFL."
With all this being said Julian Edelman will definitely go down in history as one of the greatest New England Patriots of all time, he will definitely be remembered as one of the best slot receivers in the NFL. But for all of the Hall of Fame talks I think that it is out of the picture, Edelman has overcome a lot in his eleven-year career battling injuries and for playing time. He came out of college as a quarterback, and most players are not successful when they change positions in the NFL, but he was. Respected by his peers and teammates he definitely made his mark in the league most people would do anything to have the amount of success he did have in the NFL on top of all that he has three SuperBowl rings. Edelman had plans to return for the 2021 season with the Patriots but lingering injuries seemed to have changed his mind. Now that Edelmanmovesg o,n the Patriots will also have to move on and find another consistent receiver that quarterback Cam Newton can depend on. That is something the Patriots should take into consideration with the draft coming up.