2022 Winter Olympics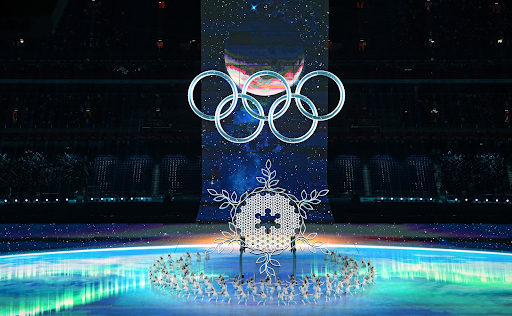 The 2022 Winter Olympics brought a great start to the year. Taking place in Beijing China, this year's games took a lot of hard work to complete. From record breaking triumphs to heart breaking failures, the games in Beijing presented unique challenges brought on by the COVID-19 pandemic. From a flagbearer who was unable to walk in the Opening Ceremony, to athletes denied a chance to compete, to limited spectators banned from cheering and many other restrictions, this year is one to remember.
At the 2022 Games there were 109 gold medals in total, up from 102 in Pyeongchang four years ago. Let's take a look at how some of the countries did. Norway entered with the most medals in the history of the Winter Games and then widened the gap. That included setting a new Winter Olympic record with 16 gold medals, led by biathlete Johannes Thingnes Boe, who won four gold and five overall medals. Germany came in second with 12 gold medals followed by China in third place, the United States in fourth, and Sweden in fifth.
Popularity among the different types of sports vary in each country. For 2022 Ice Hockey was most popular in India, Philippines, and Mexico. Skiing was mostly watched by Vietnam while Snowboarding was by Nigeria. South Africa, Kenya, and Brazil took a liking to Speed Skating, while the United States came on top for figure skating. Team USA won a total of three medals for figure skating – one gold, silver, and bronze. Nathan Chen won a gold medal in the men's singles competition and was part of the silver medal team event. Even though the United States didn't make it out on top, they still beat numerous records and made history. The United States' Chloe Kim became the first woman to win two gold medals in the halfpipe. The 21-year-old defended her title to capture her second straight victory in the event. The United States' Erin Jackson became the first Black woman to win gold in speed skating after winning the 500m in 37.04 seconds. Jackson, the world's No. 1 ranked skater in the 500m, became the second Black athlete to win an Olympic medal in speed skating, joining fellow American Shani Davis. U.S. figure skater Timothy LeDuc became the first publicly non-binary Winter Olympian while making his debut with partner Ashley Cain-Gribble in the pairs short program. The duo advanced and finished eighth in the free skate.
Amelia Payne, a senior said "I really enjoyed watching this year's Olympics. My favorite part had to be snowboarding. I was quite happy when the United States left with 3 gold medals in the snowboarding section". Another senior Kaitlin Gollatz stated " this year's Olympics were great. Figure skating was definitely my favorite and I was so excited to watch all of the perfected routines this year had to offer. I think figure skating is most popular in the United States because of how elegant and timeless it looks. I also think that their costumes affected all of the performances as well. No routine was boring and I loved it". While both Amelia and Kaitlin liked the Olympics, senior Gabby Znoj had different thoughts. " I honestly think the Olympics are overrated. I think that the athletes deserve more leniency and money. If I were training my whole life for a week that occurs every four years I would want more". There were many controversies and many different opinions regarding this year's winter Olympics but overall everyone did great. Records were set, tears were shed, and smiles were put on. The anticipation for the 2026 Winter Olympics is officially on.