Braves Baseball is Back!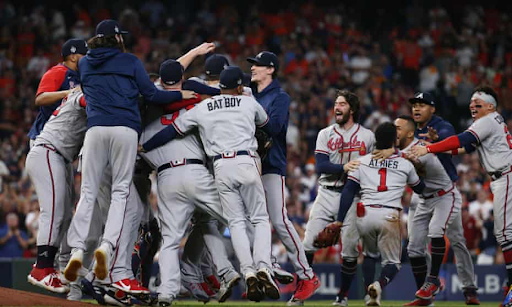 The Atlanta Braves are an American professional baseball team based in the Atlanta metropolitan area. The Braves compete in Major League Baseball (MLB) as a member club of
the National League (NL) East division. The team played its home games at Atlanta–Fulton
County Stadium from 1966 to 1996, and at Turner Field from 1997 to 2016. Since 2017, their home stadium has been Truist Park (formerly SunTrust Park), located 10 miles (16 km) northwest of downtown Atlanta in Cumberland, Georgia. They were founded in the year 1871 by Iver Whitney Adams, a rich businessman, with the assistance of a man by the name of Harry Wright, who also helped form teams like the Cincinnati "Reds." as well as other now popular teams Soon after they joined the National Association of Professional Baseball Players as one of the founding members. When they came about they were a very strong team and did very well in their first few years of playing baseball. Even going to the extent of winning 26 games in a row. And this was only the start of their very long history full of name changes, state changes, and the 17 National League pennants and 3 World Series victories they have won over the years.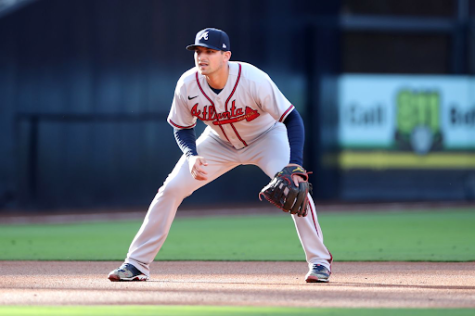 The Atlanta Braves brought home another world championship-winning title last year. The Braves won the World Series by defeating the Astros 7-0 in Game 6, completing one of the more improbable runs in professional sports history. This being the second time the braves had brought home the world championship-winning title, their fans were very thrilled. A couple of wheeler students had a lot to say about this. Victor Bento, a sophomore. "How did you feel about the Braves winning the world championship title last year?" "Being a braves fan for so long, I felt great. I went to all of the parades and multiple games. I was just proud of the team." The day they won, all of Atlanta stopped to give support and cheers to our city's baseball team. The Braves.
In the past seasons, the Atlanta Braves didn't capture anyone's attention. They had a losing record before their all-star break, which happened in the middle of the season. Their all-star break is what led them to their win and to become an extremely successful and known national team. The Braves now have millions of fans to cheer them on this upcoming season. One of their most loyal fans, Pedro Lima, is a Sophomore. "What are you expecting from the Braves this season?" "I am expecting them to be awesome like they've always been. I am sure this season will be unforgettable just like the last and I am very excited about that and excited about cheering them all from the stands." When asked about her favorite part of the Braves games, Amelia Payne said, "My favorite part of the Braves games is the experience and knowledge that everyone is there to support their team." The Atlanta Braves fans are a community that all celebrate the same goal which is Brave's wins.
The Atlanta Braves so far are starting very similar to how they started last year. However, this year will be different because they will be getting Acuna back after his season ends because of an injury last year. Fans are expecting greatness from this upcoming season. Even though losing Freddie Freeman was a huge loss to the team, his replacement, Matt Olson, Has had a great start to the season. Who is your favorite player from the Braves? Kaitlin Gollatz a Senior. "My favorite player would have to be Acuna. Even though I am not a huge fan of the Braves, I have only heard great things about him." The Braves need all of their fans cheering them on now more than ever to continue with the wins they had from last season.