Transfer Portal grows fast as College Football Playoff final 4 is set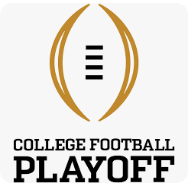 Every year, the College football committee must come together and come up with the best four teams in the country to play in the CFB playoffs. This committee looks at everything that every top team has done the whole year, to determine which four teams should get in. Every year, fans make predictions about who will get in, as well as who will win the national championship. As this college football season winds down, many fans were unsure who would get the third and fourth spot, as many teams ranked around there lost their conference championships or final games. As of Sunday, December 4th, the final college football rankings are :
1. Georgia
2. Michigan
3. Texas Christain University
4. Ohio State
The final rankings came as a huge surprise for many. TCU had previously lost their conference championship on Saturday, December 3rd, which caused chaos about if they would make the playoffs or not. Another team that barely missed the playoffs is USC. USC had some crazy wins over top teams, and had a Heisman finalist at Quarterback. They went 10-2 on the year, only losing to Utah both times. Many believed they may sneak in at the fourth spot, but the committee had other plans. Before the final rankings came out, Ms. Peebles believed the final rankings would be, "Georgia at 1, Michigan at 2, Ohio State at 3, and TCU at 4." Ms. Peebles almost nailed these final rankings, just mixing up TCU and Ohio State in the 3 and 4 spot.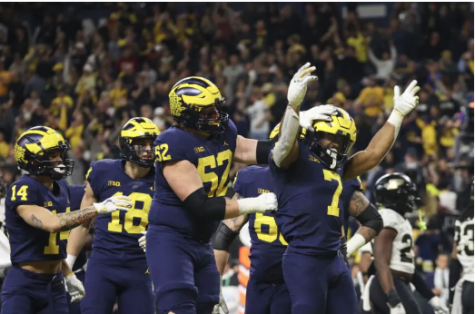 At this time, Georgia looks to be the most well-rounded team. After going 12-0, and winning the SEC Championship, they were awarded the 1 seed for the playoffs. Not to mention, they have a Heisman finalist at Quarterback, Stetson Bennet. They also won the championship last year, and know what it takes to do it again. Eli Eliason (12) believes that UGA will win it all again this year, and go back-to-back for the first time in program history. As a big fan, Eli has been able to see their ups and downs, and says this is the best team he has seen in awhile.
When it comes to who will win the national championship, anything can happen. We have seen some 4-seeds make a run and win it all, but have also seen many favorites win, like University of Georgia did last year. When asked, Jada Dixon (12) said, "Michigan will win the whole thing because they have played harder teams and look better than anyone at this point in the season. Despite Black Corum, a Michigan football star, being injured and listed as questionable for the playoffs, many still believe Michigan is the favorite for this year's championship. When asked about who he thinks will win it all this year, Morgan Yankowsky(12) explained "UGA will win it all if Blake Corrum stays injured, but if he makes a return, then Michigan is probably going to win it this year." This shows how big of a factor injuries are, even if it is just one or two players.
One thing for sure is that this year's playoffs will be one for the books. Not only do we expect to see some crazy games, but also many players raise their NFL draft stock. This year's national champion will be one who persevered the most in a crazy, interesting, and exciting college football year.