Curls for the Girls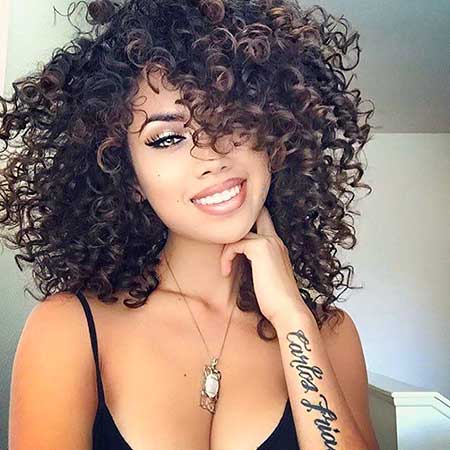 Being born with curly hair is a curse and a blessing. Over the past years, I have grown to love my hair and embrace it. My mom struggled to do my hair while I was growing up because she did not know how to do it correctly. I would walk out the house with dry and "nappy" hair with my edges undone. With curly hair, I had to get used to brushing it very often, especially the longer my hair got, I also had to make sure I kept my hair moisturized and shiny. Keeping your hair moisturized and defined are the two most important steps to having beautiful and healthy curly hair. Once I got into high school, is when I started caring more about how my hair looked. I started focusing on how defined my curls looked. I also started doing different looks with braids, twists and my straight hair. Sadly, with straight hair comes heat damage and heat damage is a curly headed person's worst nightmare.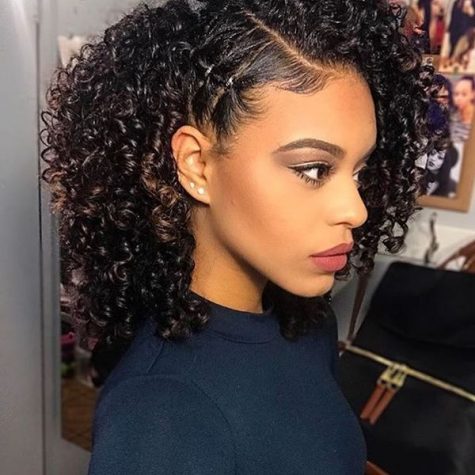 Heat damage causes maximum damage anywhere from slow growth to completely ruining your curl pattern. The frequent use of high temperature causes stress on your hair that can lead to your curls turning into straight hair and your hair not growing at all. When someone has heat damage, they have two options, cutting your hair and starting over, or continuing to keep your hair healthy and trim it off.
How do you prevent and treat heat damage? One way to help is always to use a heat protectant when using heat on your hair. Whether you blow dry, straighten, or curl your hair, you need a heat protectant. They protect your hair from the heat while adding moisture and shine to your hair. Heat protectants come in sprays, lotions, and foams; some of the best ones include: CHI Silk Infusion ($27.50), TRESemme Thermal Creations Heat Tamer Spray ($6), Heat Protectant Plus with Argan Oil ($13), Art Naturals Thermal Hair Protector ($14), and HSI Professional Thermal Protector with Argan Oil ($15). Another way to help with heat damage is to do hair mask and protein treatments. These treatments provide nutrients and proteins your hair needs to restore and strengthen your hair. A few signs that your hair needs some protein are if your hair has high porosity if your hair has lost its elasticity, if your hair is stringy or limp, if your hair feels gummy or sticky, or if you have recently colored your hair. Protein treatments and masks include: Briogeo Deep Conditioning Mask ($36), Palmer's Coconut Oil Formula Deep Conditioning Protein Pack ($2), Aphogee Keratin 2 Minute Reconstructor ($12), Dr. Miracle's Miracle Repair 3 Step System ($17), and Tropic Isle Living Jamaican Black Castor Oil Protein Conditioner ($12). Lastly, another way to protect your hair is to wear "protective styles."
Taylor Franklin and Isaiah Holt
Protective styling is the way to go if you want to focus on hair health and hair growth. "A true protective hairstyle is at its base simply a style that protects the ends of your hair, helping to decrease tangling, shedding, and breakage. A protective hairstyle hides your ends from exposure but should leave them in a detangled state" (Madamenoire). Some styles include twisting or braiding your hair to the scalp, called twist outs or braid outs, and taking them down the next day. People normally use these styles on unwashed hair to revive it. Another style like this is called the Bantu Knot. For this style, you twist your hair into one twist and wrap it around the base until you get a little knot. Either you can wear the knots how they are, or you can wait until they were fully dry and unravel them. For twist outs, braid outs, and Bantu Knots, you must make sure your hair is completely dry, or the hairstyle will not turn out very nice. Other styles add synthetic, or braiding hair, to make whatever style you have either longer or thicker. Some favorites include box braids, rope twists, faux dreads, Senegalese twists, yarn faux locs, Havana twists, Ghana braids, and slick back ponytails or buns. With the slick back ponytails or buns, some people like to wear their natural hair, and some people like to add fake ponytails or buns. Two hairstyles that people with curly or "natural" hair like to wear are, wigs or sew ins. A sew-in is what a girl gets when her natural hair is braided down to her scalp and off her neck. From here their stylists put some oil on the scalp between the braids, most likely Jamaican Black Castor Oil, which promotes hair growth. Next, the tracks get sewn to the braids and the stylists either does the "frontal" or the "leave out." A "frontal" is the piece of synthetic hair that goes on the front part of the head, while the "leave out" is the piece of natural hair that is left out to cover the tracks that are visible.
Protective styles, protein treatments, hair masks, and heat protectants are vital to have healthy curly hair. Having curly hair can be a lot of work and can get frustrating, but at the end of the day, curly hair is beautiful hair.