Soccer: Senior Night
Wheeler' soccer Senior Night was not only a fulfilling night but an emotional one. The night was the final chapter in the books for five members of the Girls' Varsity team as well as for seven members of the Boys' Varsity team.
Anoushka Satoskar, Megan Day, Kieana Tucker, and Vicky Vassileva have all been playing since their freshman year, and captain CT Montez joined the team this year.
Following this year, the seniors will go their separate ways. Anoushka Satoskar plans to further her education by attending the Georgia Institute of Technology. Vicky Vassileva will become a Bulldog and study at the University of Georgia. Megan Day will travel up north to become a part of Liberty University. Kieana Tucker is still undecided about her future. Finally, CT Montez will continue her soccer career by playing for Jackson State University in the fall.
Here's what some of the girls had to say about the season. Anouska Satoskar said, "Playing in my last soccer game was so sad. It's been such a big part of my life and I can't believe it is finally over. I love all my teammates and hope they kill it next season." Megan Day added in saying, "Senior night was really special t me because I was celebrating the last 13 years of my dad being my coach. I was sad it has come to an end, but it was a great 13 years that have impacted my life so much."
These girls have been working hard on their skills and giving it their all every game since freshman year. It is clear that soccer was a big part of their lives and something they will miss.
The members of the boys team playing their final game as seniors were Remy Begg, Neel Kulkarni, Kevin Loaeza, Samuel Jinadu, Victor Santana, Carlos de Amorim Jr., and Quincy Louis. Of these players, only Quincy Louis and Victor Santana plan to continue their soccer careers competitively at the colleges they attend.
Both Quincy Louis and Victor Santana commented on their final games. Quincy Louis said, "It was a great way to end the season off with a win, although I'm sad to leave, I am happy I could spend the past four years with these guys who have helped become who I am today. I just wouldn't be the same player or person without them." Also, Victor Santana joined in saying, "It definitely was a great way to end my high school career. I will miss the team and all the players as I move forward with my soccer career."
The boys team has always played hard throughout their seasons together. While they know they have played their final game together as a team, they also know they haven't spent their last moments together as a team.
Through talking with both units, it was clear that soccer was not always the main focus, but instead building each other up and becoming a family was; and while they will all surely miss the sport, the thing they will miss the most is each other.
About the Writer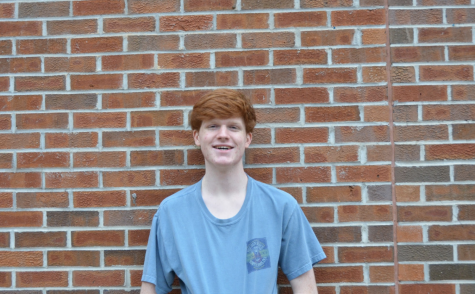 James Briley, Staff Writer
James Briley is a senior at Wheeler High School and in his first year in journalism. He enjoys playing on the Wheeler High School Varsity Soccer team and...