A Look into Wheeler's Track and Field
Track and Field is an athletic sport that consists of several competitions all revolving around running, throwing, and even jumping. Based on these skills and events, track and field is divided into two categories: track events and field events. Track and field can be an athletic extracurricular found at many high schools, and Wheeler High School has had the opportunity to be one of those schools. The Wheeler track and field team has been around for several years now, and remains to make an impact on Wheeler's Athletic history. As of recently, the Wheeler track and field team took part and hosted a Zaxby's Wheeler Relays, as well as perform at the Cobb County Championship Meet in which several of our Wheeler competitors placed for their times.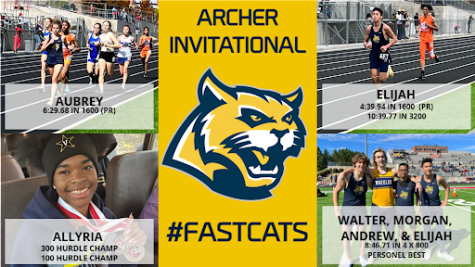 The Wheeler track and field team is made up of many talented individuals that are dedicated to the sport, and seek to take their skills on Wheeler's track to another level. Allyria McBride, a senior attending Wheeler High School stated, "Individually, I'd love to make it to state. As a team I'd like for our relay to get out of the region". Allyria McBride recently placed first for Wheeler's track and field team for girls 300 meter hurdles and long jump finals at the Cobb County Championship Meet. Another competitor, Caden McGrady, a senior at Wheeler said, "I definitely want to make it to state again this year with my relay, and along with my individual events. As a team, I want to make sure all of the freshmen and sophomores on the team stick with it after I leave". Along with Allyria, Caden McGrady also placed this past weekend at the Cobb County Championship Meet– placing fifth for the boys 300 meter hurdles preliminary. Our next senior, Cory Dorrough, shared his goals stating, "I want to make it to state with our relay team, as well as make it myself… work towards the 100 meter, etc.". Last, but not least Walter MccLanahan, a junior attending Wheeler expressed, "I really want our 4×8's to make it to state, and my individual race to make it to state. I would also want our track team to win regionals, as well as our 4×8's to win regionals".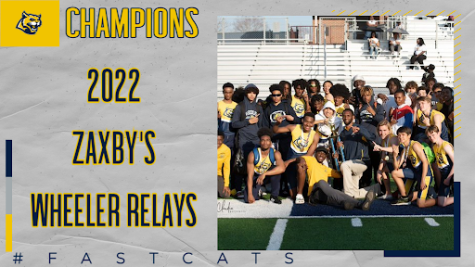 Not only has the track and field team here at Wheeler High School set their goals for this season, but they've also set their minds on what's to come for them after high school track. Walter MccLanahan (11) also shared, "My times are close to committing. Hopefully I am able to commit somewhere in the future, so we'll see". Our senior, Allyria McBride told us, "I got recruited to go to Vanderbilt University, so I will be competing in the SEC for the next four years. I'll see how that plays out before I decide whether to go pro or not". Aside from the team's goals and futures, they also informed us on the team itself and how Wheeler track and field has impacted their lives. Caden McGrady (12) states, "I've met many people that I would've never met because of Wheeler track, and they've all really impacted my life further on". It's clear that the track and field team at Wheeler has a bond on and off the field, Cory Dorrough (12) claimed, "I never thought I would be here running track, but then my first semester of junior year I came to a track meet and all of the team members influenced me to join, and now I'm here". He also shared what the team itself is like stating, "Like Allyria said, we're different. We definitely are an interesting group".
From setting new times, making state, and even recruiting team members, it's shown that Wheeler's track and field team is bound for success and another great season. As of now, the team has made sure to place in their championship meets. The team also had the chance to have competitors Carter Brock (10) and Elyjah Conwright (10) achieve outstanding accomplishments this past week. Carter Brock made top 20 of the 6A Region 6 by attaining 21 seconds to run a 3200. Elyjah Conwright also accomplished to rank 3rd place in the 6A Region 6 by executing a 3200 in 26 seconds for a 10:13.56. Overall, the track and field team has determination and set accomplishments, all leading to a wonderful track and field year here at Wheeler High School.