Wheeler Sports: Wildcats Boys Soccer Makes Playoffs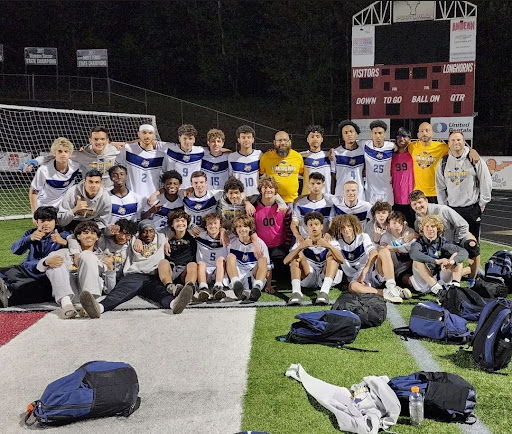 Wildcats Boys soccer recently made the playoffs for the 2023 season. However, they exited the competition early last Wednesday after a 4 – 0 loss to the Lambert Longhorns. However, despite being eliminated in the first round, there is still much thrill and excitement within the soccer program. Striker for the Wildcats Soccer Club, Julius Pearson (11), remarks, "We played the best we have in the past five years, making the playoffs ." The boys' soccer team had faced great adversity throughout the season, starting with six consecutive losses and five goals scored to 18 goals against. Wyatt Adkins (11), who plays Center Attacking Mid, summarized the team's season well: "I thought we struggled in the beginning, but we pulled it together in the end." Despite the 0 – 6 start, the team managed to work together and finish the season 5 – 10 overall and 3 – 2 in their region.
The loss to Lambert last Wednesday was challenging for the Wildcats Soccer Team. Pedro Lima (11), striker and midfielder, attributes the game results to a lack of focus from the team; he adds, "I think I did pretty good on my part, but as a team, we could've done better and stayed focused on the game and didn't worry about the score if we're losing, because we can always come back." However, despite the criticism, the Wildcats continued to play hard until the game's resolution; while it did not result in points, it demonstrates their dedication to the game and competitiveness.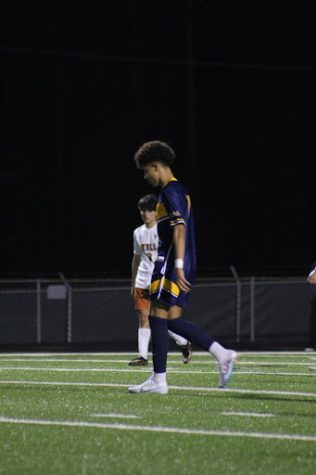 Going into the next season, the outlook for the team is considerably high. Despite the team's skilled veteran members graduating (Sho Mineji, Christopher Sousa, Aidan Hedley, Ahemed Mokeddes, Cire Remijio, Eli Eliason, and Mohnish Mara), the junior and sophomore talent remaining with the team have already shown great promise. Midfielder Sho Mineji (12) commended Pedro Lima, Julius Pearson, and Zacai Fernandes for their hard work and leadership this season (all three are juniors, expected to play for Wheeler again in the 2023 – 2024 season). Additionally, Rafael Lima, a sophomore, was one of the team's top scorers during the season. Most importantly, every member of the Wildcats Soccer team brings a solid attribute, whether in leadership, stamina, hustle, offensive productivity, or defensive productivity. In conclusion, the team is in good hands for the next season, as the roster looks to make a second run for playoffs.